WE'RE OBSESSED WITH LINDSAY ADAMS'S STUNNING ABSTRACT STUDIES

Author Carli Lampley / Category Architecture / Published: Aug-20-2020
TAKE A PEAK AT THIS SEASONS BEST SELLER
I can't quite remember just how I came across Lindsay's instagram. I vaguely remember seeing her artwork in my midnight insta game, traveling down the loophole of tags and finally reaching her account. Immediately I found myself scrolling (pretty far back on the timeline) and deeply appreciating the honesty and beauty she so easily displayed. The more I get to know Lindsay, the more I am inspired by her humility, talent, and kindness. She agreed to a quick chat and I couldn't be more excited to feature her.

Once you get to know her a bit better below be sure to give her a follow (@lindsaybriadams) - her ease in her creativity is undeniable!
Cras dapibus. Vivamus elementum semper nisi. Aenean vulputate eleifend tellus. Aenean leo ligula, porttitor eu, consequat vitae, eleifend ac, enim. Aliquam lorem ante, dapibus in, viverra quis, feugiat a, tellus. Phasellus viverra nulla ut metus varius laoreet. Quisque rutrum. Aenean imperdiet. Etiam ultricies nisi vel augue.
Curabitur ullamcorper ultricies nisi. Nam eget dui. Etiam rhoncus. Maecenas tempus, tellus eget condimentum rhoncus, sem quam semper libero, sit amet adipiscing sem neque sed ipsum. Nam quam nunc, blandit vel, luctus pulvinar, hendrerit id, lorem. Maecenas nec odio et ante tincidunt tempus.
Donec sodales sagittis magna. Sed consequat, leo eget bibendum sodales, augue velit cursus nunc, quis gravida magna mi a libero. Fusce vulputate eleifend sapien. Vestibulum purus quam, scelerisque ut, mollis sed, nonummy id, metus. Nullam accumsan lorem in dui. Cras ultricies mi eu turpis hendrerit fringilla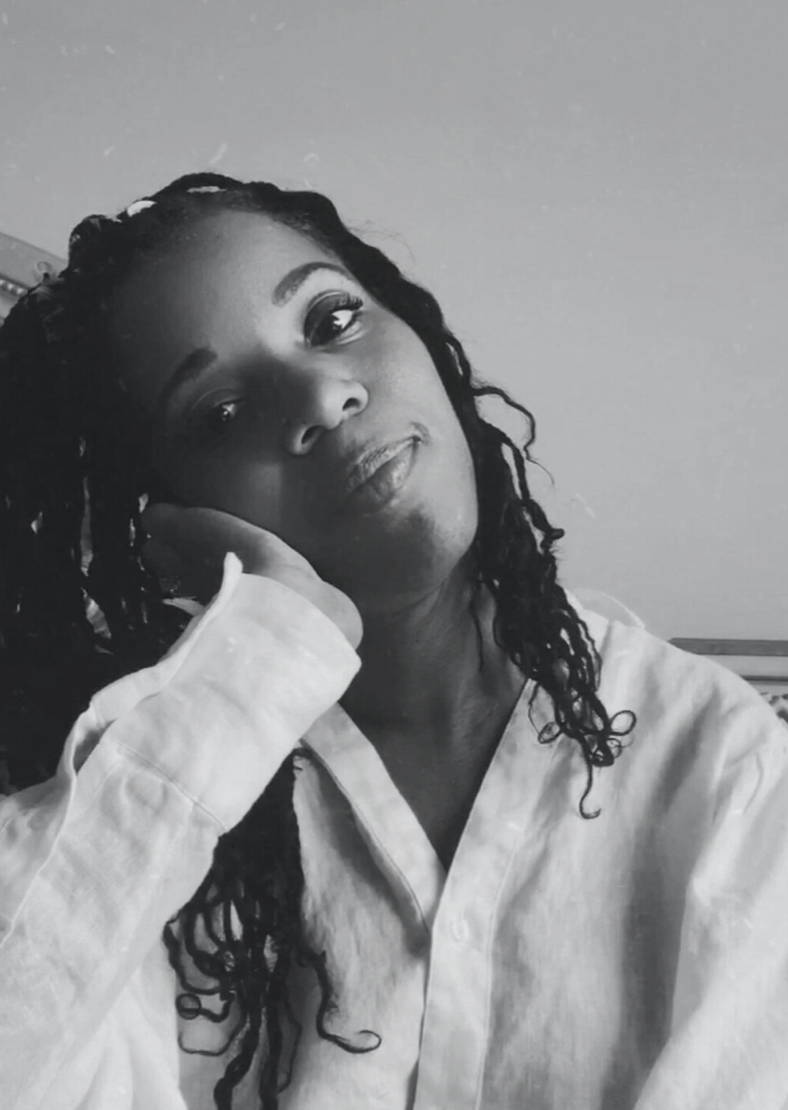 What was the last thing you were inspired by?
"I get inspired by so many things everyday. I just got a few new books and was browsing 'I Too Sing America, The Harlem Renaissance at 100.' I cant believe its been 100 years, and Im so inspired by the creative strides and uplift of our community, and the ability to really embrace creativity and the arts."
What's something people don't really know about you?
"I would say it's probably the fact that I have Cerebral Palsy. I am very open about it, but people don't really know when they first meet me"
How have you been balancing this new lifestyle of stay at home?
"Staying at home has come with so many amazing creative strides for me, but I also really miss being out and about. Safety first!"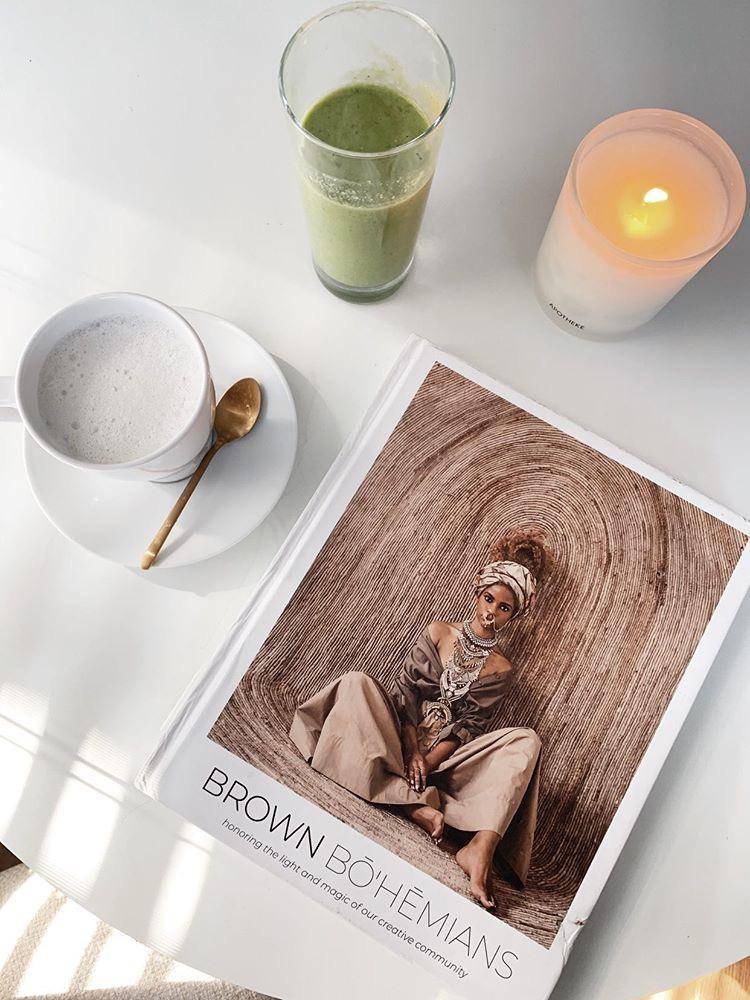 What's your favorite book?
Current binge worthy tv show?
"I haven't been watching much TV lately, but I really enjoy The Chi, which I believe wrapped up the latest season"
How would you describe your personal style?
"I have a very modern style, but I love monochrome with some pops of color"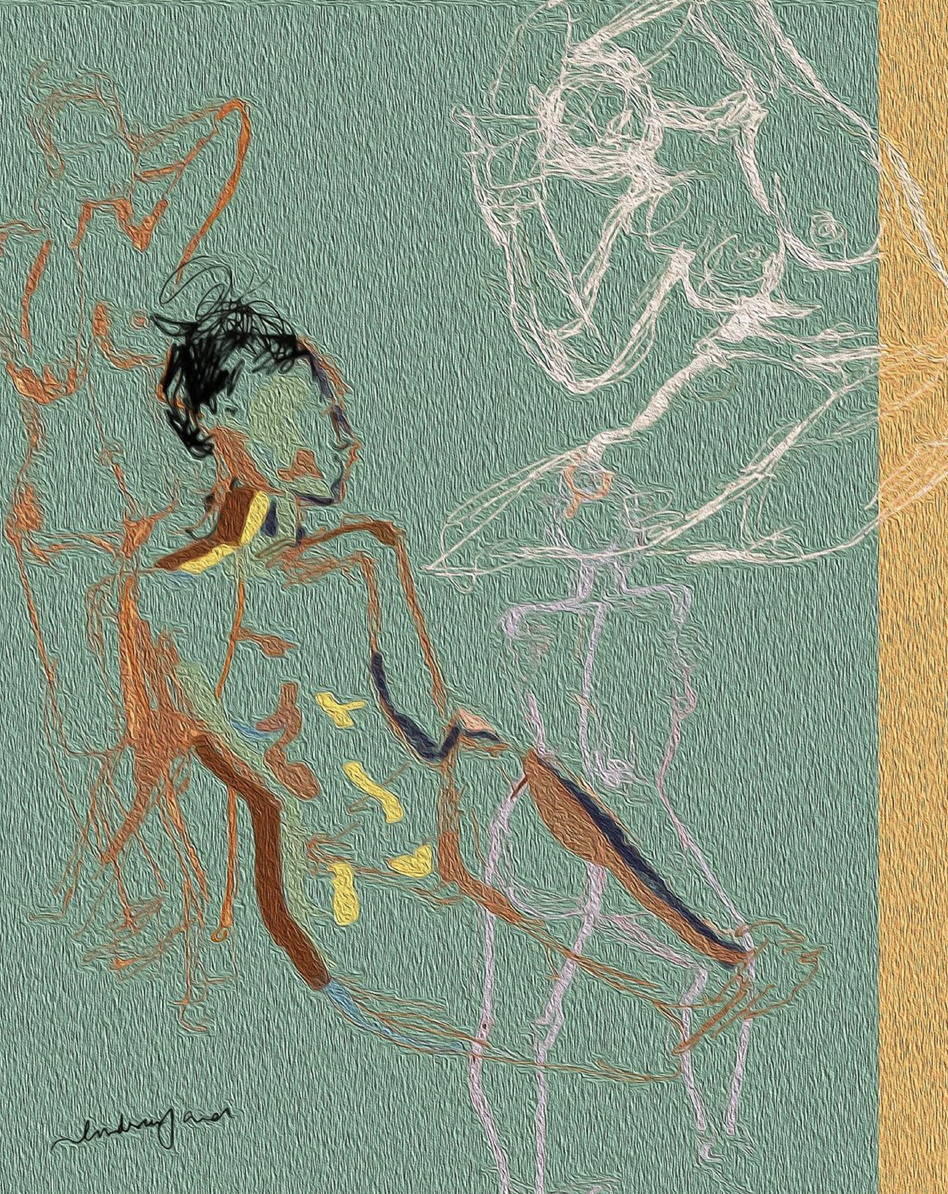 Favorite room in your home?
"Currently loving our living room and dining room"
You mentioned you might have an Apotheke fave?
"I love my Charcoal candle"
What's the best advice you've ever received?
'Protect Your Peace.' It is truly my motto and I even have it as a tattoo. Peace and pause are so important, and I think we should all do our best to protect and preserve it"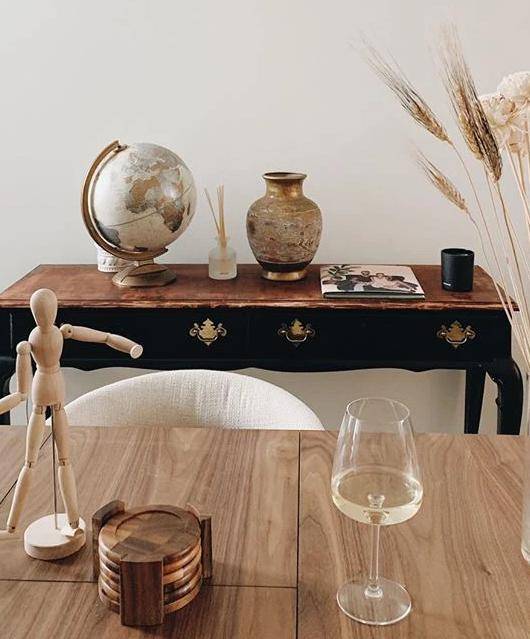 Finding a new artist to love is so powerful. We'll be spending the next couple hours scrolling through her feed, and we encourage you to do the same.
THE 5 THINGS THAT NEVER FAIL TO MAKE US HAPPY
Author Molly Spurgeon / Published: Sep-02-2020