TAKING A HOLIDAY TRIP TO NEW YORK CITY WITH ILLUSTRATOR LINDSEY BALBIERZ

Author Carli Lampley & Molly Spurgeon / Published: Oct-20-2020
TAKE A PEAK AT THIS SEASONS BEST SELLER
We're lucky enough to live in the middle of it all. At Apotheke, we've seen our fair share of chilly New York holiday seasons, and we were certainly looking forward to another one this year. Obviously, some things have changed. But, that doesn't mean we have to lose that whimsical, seasonal feeling. We decided to partner with local illustrator Lindsey Balbierz to capture the magic of a trip to New York City.
What inspired you to illustrate?
"For this Apotheke project, I was tasked with creating a piece of artwork that focused on community, giving, and people. With those themes in mind, I brainstormed what New Yorkers may be doing during the holidays: grabbing groceries, tracking down friends in a busy intersection, walking their dog, taking pictures and checking out the beautiful sites of the city."
How long have you been an illustrator?
"12 years! Can you believe it?"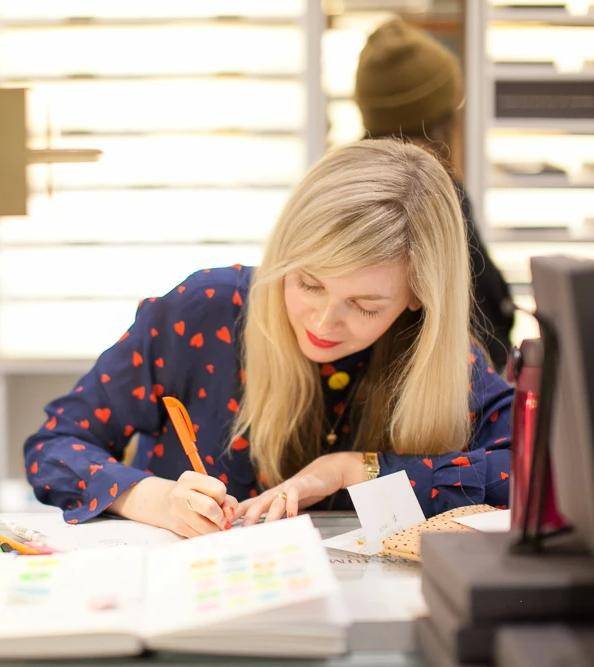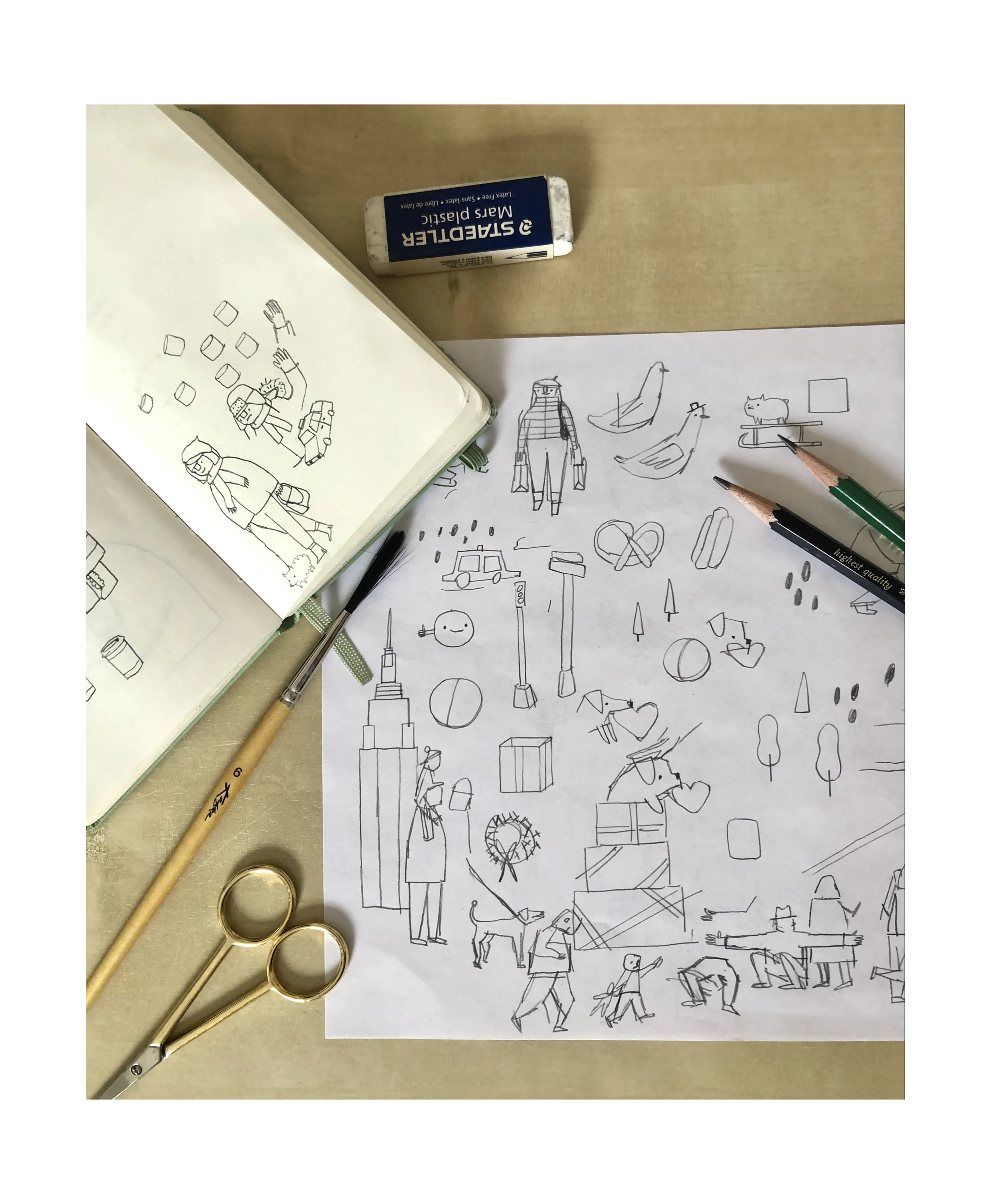 What are some of your fave past projects you have worked on...besides Apotheke of course
"I'm so happy to have worked on this candle for Apotheke, especially since it is the holiday edition, which evokes such a hopeful and heartfelt time of the year. I have loved seeing Apotheke grow and develop their product line over the years. In addition to this project, I've loved doing live drawing events for Neighborhood Goods, Warby Parker and Shinola. Other favorite projects have been for NPR, Gods Love We Deliver, and The Bump."
In light of the times, how does New York inspire you? Brooklyn?
"During the uncertain times of 2020, specifically in March and April, and further into the spring and summer, the people of New York inspired me during the shutdown. Although the heartbeat of New York slowed down, small gestures of kindness showed that New York's heart was still strongly beating.

While I was home with my husband, son and dog, I saw kindness during brief moments outside.

I saw kindness when others graciously waited for others to pass, to allow for 6 feet of distance.

I saw kindness on walks to the East River, where I heard the ferry captain energetically honk the horn, shuttling hospital workers from Brooklyn to Manhattan.

I saw kindness with the tear away flyers, taped to poles, providing grocery or pharmacy pick-up services to home-bound New Yorkers.

It was these kind gestures from neighbors that inspired me."
What is your absolute favorite place to be in New York?
" I love spending time with my son at Domino Park in Williamsburg. But if we are getting out of my neighborhood, I enjoy going to The Highline and then follow it up with an iced coffee at the Highline Hotel, which has a beautiful back courtyard."
Would love to hear your inspiration behind some of the characters on the box!
"For the people on the box, I tried to incorporate the wonderful people of New York City that gives it so much heart. I've found that living in New York is not comprised of flashy events, but is comprised of the trips on the subway, seeing your building superintendent every morning, and picking up your favorite bagel sandwich at a bodega. I tried to include those neighbors and interactions on the package design."
Your son is adorable! Would love to know some Kid-friendly things you do in the winter?
"My son is now at an age where he is starting to understand things and life is not total chaos! Ha! Although this winter will be very different than previous years, I think we will make the most of it with cozy events at home with a few ventures outside if they feel safe. At home, I am envisioning movies, baking cookies, making a countdown chain, and drinking hot cocoa. Some ideas include snow angels, ferry rides, viewing the Christmas windows on 5th avenue, picking out a Christmas tree at a local Brooklyn lot. Maybe next year, I can take my son to see the Nutcracker."
What is one holiday tradition you hope to pass on?
"Beyond the quintessentials, such as baking cookies and picking out a tree, I hope to pass along the tradition of service to others. He is a bit too young now, but I hope to spend time with charities serving the community in the future."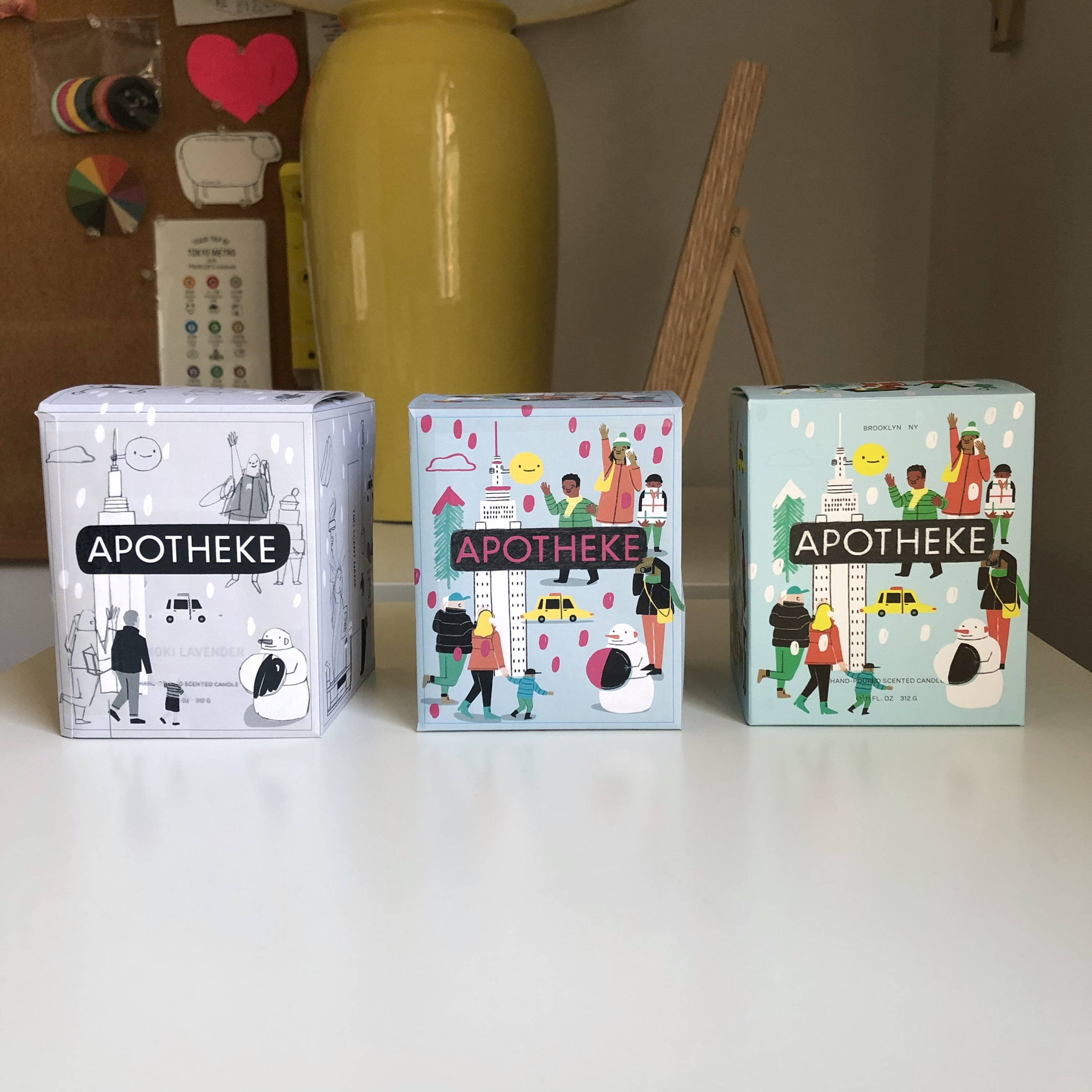 THANKS LINDSEY!
We collaborating with our favorite designers, photographers,
and anyone who shares the dream of a simple life lived beautifully.

A CONVERSATION ON HOME WITH KIM,
ONE HALF OF YELLOW BRICK HOME
Author Amanda Demelo / Published: Jan-01-2021