SHARING KRISTEN THEODOSSIS'S EYE FOR INTERIORS

Author Chrissy Fichtl / Published: Apr-20-2020
TAKE A PEAK AT THIS SEASONS BEST SELLER
While we sit on our couches and daydream about creating the perfect little cabin getaway, Kristen Theodossis is out there making it happen! As a mom and avid home-reorganizer, I have so much love and respect for her DIY, do-it-all attitude and all of us here at Apotheke are absolutely obsessed with her style. Just scrolling through her Insta makes me want to sell my furniture and replace it all with reclaimed wood!

We thought we'd reach out and get to know Kristen a little bit better, and she gave us some great advice on creating a lovable space for you and your kids.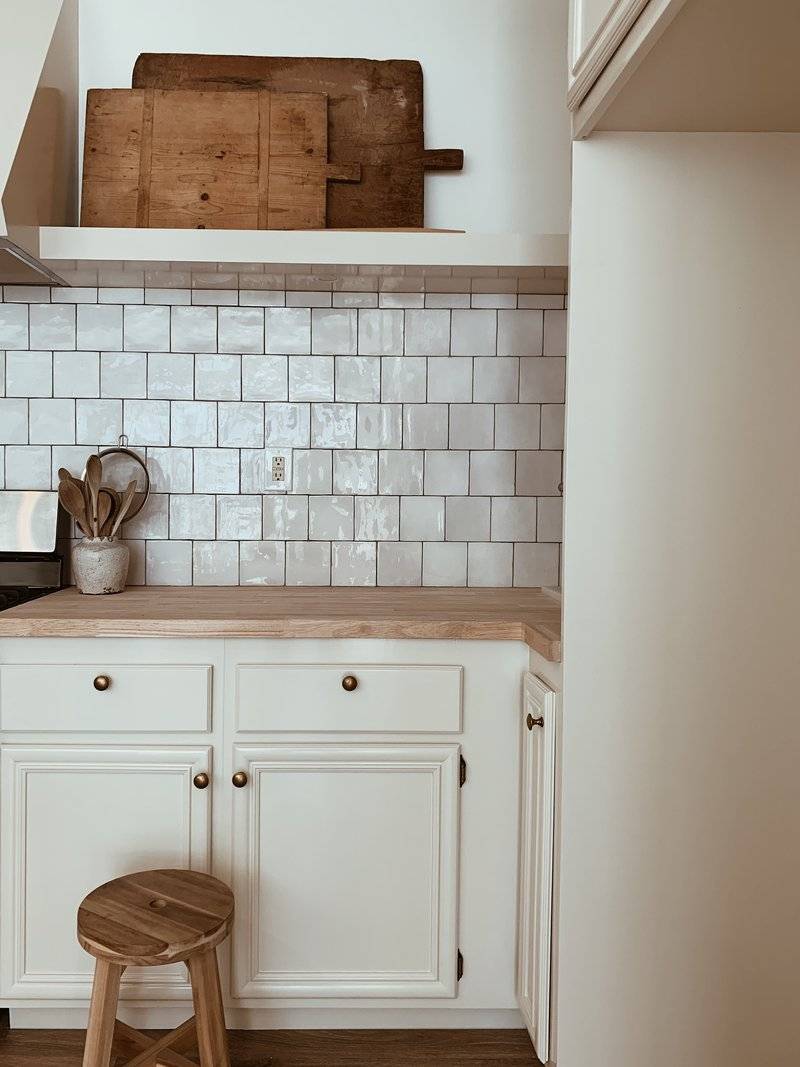 DON'T BE AFRAID TO MIX OLD AND NEW
Too much of one or the other can go so wrong. Finding the balance is key.

WHEN SHOPPING FLEA MARKETS OR SECOND HAND STORES ALWAYS GO WITH A LIST
It's easy to get overwhelmed so if you have three items in mind you can scan through all the chaos. My top three are always vintage oils, stoneware, and wooden bowls.
ONLY BRING IN WHAT YOU LOVE
My house is curated down to my favorite pieces. Almost all of them have a story. I'd rather wait for a piece I love then settle on something cheap for the sake of filling space.

FIND A SIGNATURE SCENT AND STICK TO IT
I love how smells can trigger memories and associations. Find a scent for your home that will remind people of you.
WHAT WAS THE LAST THING YOU WERE INSPIRED BY?
The creativity on instagram from people staying home and using what they have.
WHAT IS SOMETHING PEOPLE DON'T KNOW ABOUT YOU?

I struggle with patience.
HOW WOULD YOU DESCRIBE YOUR STYLE?

Feminine. Vintage. Eclectic.
WHAT'S YOUR FAVORITE SCENT?

WHAT'S YOUR FAVORITE ROOM IN YOUR HOME?

My new kitchen, or my work in progress bathroom.
WHAT'S THE BEST ADVICE YOU'VE EVER RECEIVED?

Bloom where you're planted.
We love getting to know the people who inspire us. Check out Kristen's instragram for more beautiful photos, or book a room at her perfectly styled place!
6 WAYS TO REFRESH YOUR SPACE THIS SPRING
Author Chrissy Fichtl / Published: Mar-19-2020