OUR COLLABORATION WITH DARLING MAGAZINE

Author Jess Hong / Published: Feb-4-2022
Darling is an independent quarterly print women's magazine, made to remind women of their worth, true beauty, and purpose. Together we collaborated with Darling to create a candle that can serve as a tangible reminder for women of all walks of life who need to be reminded of these truths. Some of the most comforting feelings in the world involve being seen, known and loved. That's why you'll find these reminders on each vessel of our limited edition collaborative candle.
With simple, classic packaging that reflects both Apotheke and Darling's aesthetic, this limited edition candle is ready to give and share with those who need to be reminded that they are indeed seen, known, and loved. The fragrance has a strong scent throw, and is a refreshing and invigorating scent with notes of Moro Orange, Sea Fennel, and Musk. It's uplifting and energizing- and smells like how love feels.
Top: Green Apple, Moro Orange, Lime Zest, Salted Grapefruit, Rhubarb, Sea Fennel, Pineapple, Fei Banana
Mid: Seafoam Rise, Sea lavender, Water Lily, Cyclamen, Jasmine
Dry: Coconut, Sea Moss, Sun-Bleached Woods, Musk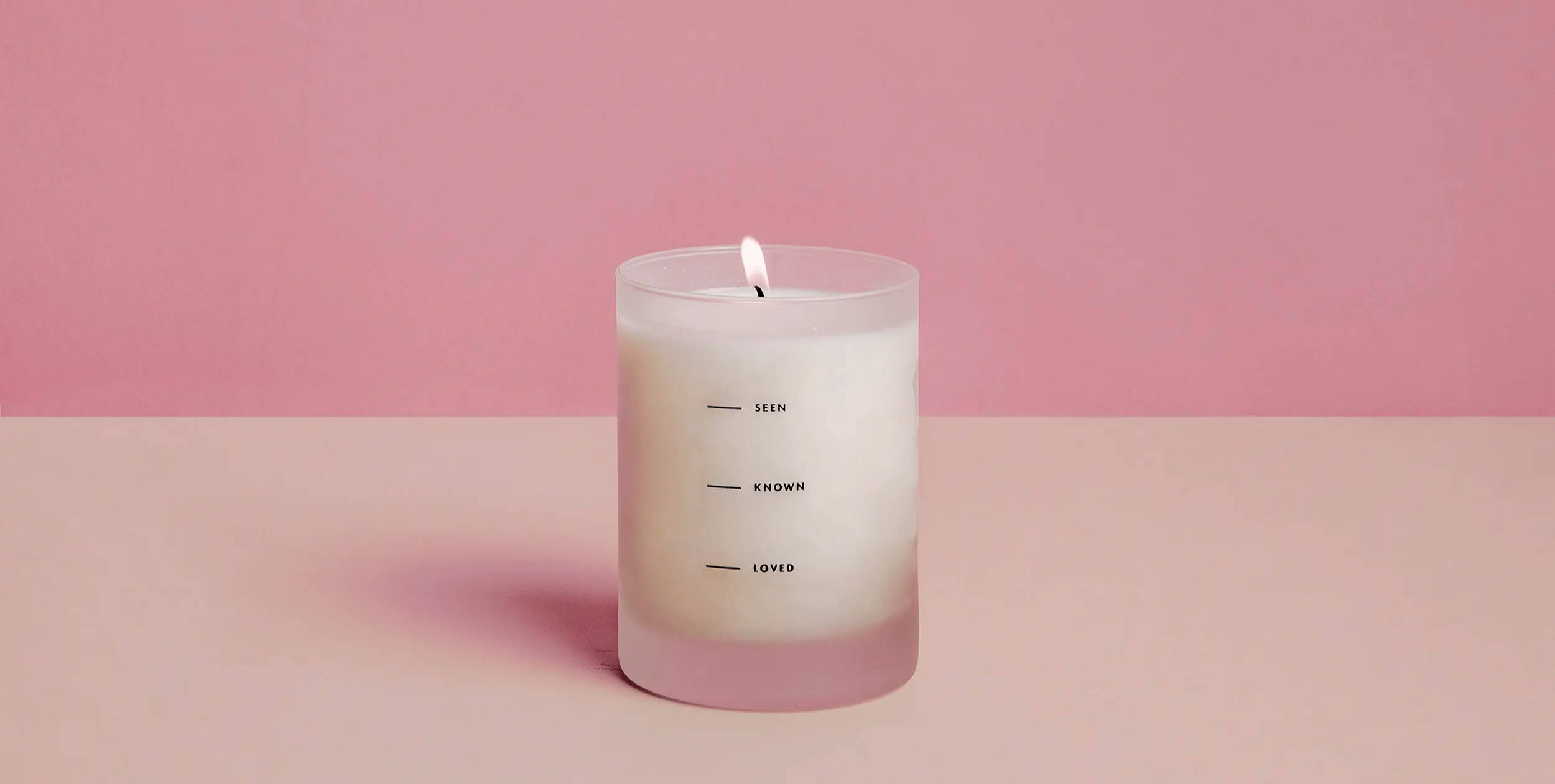 WHO SEES, KNOWS, AND LOVES THE REAL YOU?

Seen- Who sees you for who you really are, when no one else does? In a room full of people, one of the most comforting feelings is when there's someone there who sees the real you. These types of bonds are the best- whether it's a best friend or a loved one, those who see you are the people in your life who you don't have to think twice with. You can just be. This is how it feels to really be seen.
Known- Who can you spend hours talking to or be around, and not get bored? Some people just get us. They know what makes us smile, what makes us excited, and they always know exactly what to say- simply, you just click. Sometimes it can feel like they know you better than you know yourself!
Loved- There's a bunch of different ways we can express and give love, along with how we receive and feel love from others. It's one the most, if not the most, complicated and simple feelings to describe. When you love someone, and when someone loves you- you just know it. When you hear the word- who comes to mind?
SHOP DARLING & OTHER FAN FAVORITE FRAGRANCES

Author Jess Hong /   Published: Feb-03-2022