Meet Lacie RZ Porta: The Botanical Artist You Need In Your Insta Feed
Author Carli Lampley & Molly Spurgeon / Published: Sep-10-2020
TAKE A PEAK AT THIS SEASONS BEST SELLER
Meet Lacie: The mastermind and kind heart behind Framed Florals. Ever since we discovered her we were instantly inspired by the beauty she created- and let's be honest, we kinda wanted to be best friends too. We had the opportunity to interview her about business, life, and the amazing work she is doing in her own community since COVID hit. We are so excited to share her work with you, so scroll, enjoy, and read all about this flower loving Brooklynite.
Tell us a bit about how you fell in love with pressing flowers.
"I love thinking about my story and journey to falling in love with pressing flowers! I always say it was after my own wedding, when I wanted to preserve my bouquet and centerpieces in a way that felt like me. I pressed my wedding flowers with the help of mine and my husband's heaviest books at home! But, when cleaning out my high school bedroom I found a journal that had pressed petals in it, and so I know I've loved the process of preserving flowers long before my wedding. So honored to be able to carry that love of pressing through my business and preserve so many memories in the form of pressed and framed flowers!"
How has your company evolved since you started? Any big plans for the future?
"My company has definitely evolved a lot from the beginning. But my mission of saving flowers and bringing more nature & beauty into the world, has stayed the same. When I initially started I thought weddings would be a subsect to my own frame designs. But, wedding preservation took off and became my main focus! Now that we're in a different world, and weddings have pivoted, so has my business. I've been so excited to get back to designing frames for smaller collections and honing back in on what I started with years ago! Excited to launch a collection of frames featuring all flowers from Rhode Island! My biggest plan for the future is to keep thinking of ways to collaborate, support other businesses through my own, and keep using Framed Florals as a way to brighten my clients days!"
We noticed you were an active part of the Greenpoint community fridge! Can you tell us more?
How can we help?
"Becoming involved with the Greenpoint fridge has definitely been the highlight of my summer! I saw community fridges popping up all around the city and was SO inspired when I saw there was one being placed just around the corner from my apartment. I love being an active part of my community, getting to know my neighbors, participating in clean ups and gardening days, and being a part of something that is so helpful to the city. The fridge is a great intersection of both neighbors helping neighbors, preventing food waste, and supporting the community. It's important to note, the fridge is not charity, it's mutual aid for our neighborhood! Especially when covid is impacting so many people, it's an important way to fight food insecurity. My "fridge care day" is Friday, and I love stopping by on my way to the studio, giving it a wipe down, seeing how the food inside changes daily, organizing, and sharing that info with the rest of the volunteers! To become involved with the Greenpoint Fridge you can sign up here! And to see a spreadsheet of all the documented free fridges around the world check out this epic google doc! And be sure to follow the fridge on Insta! (I help manage the account!)"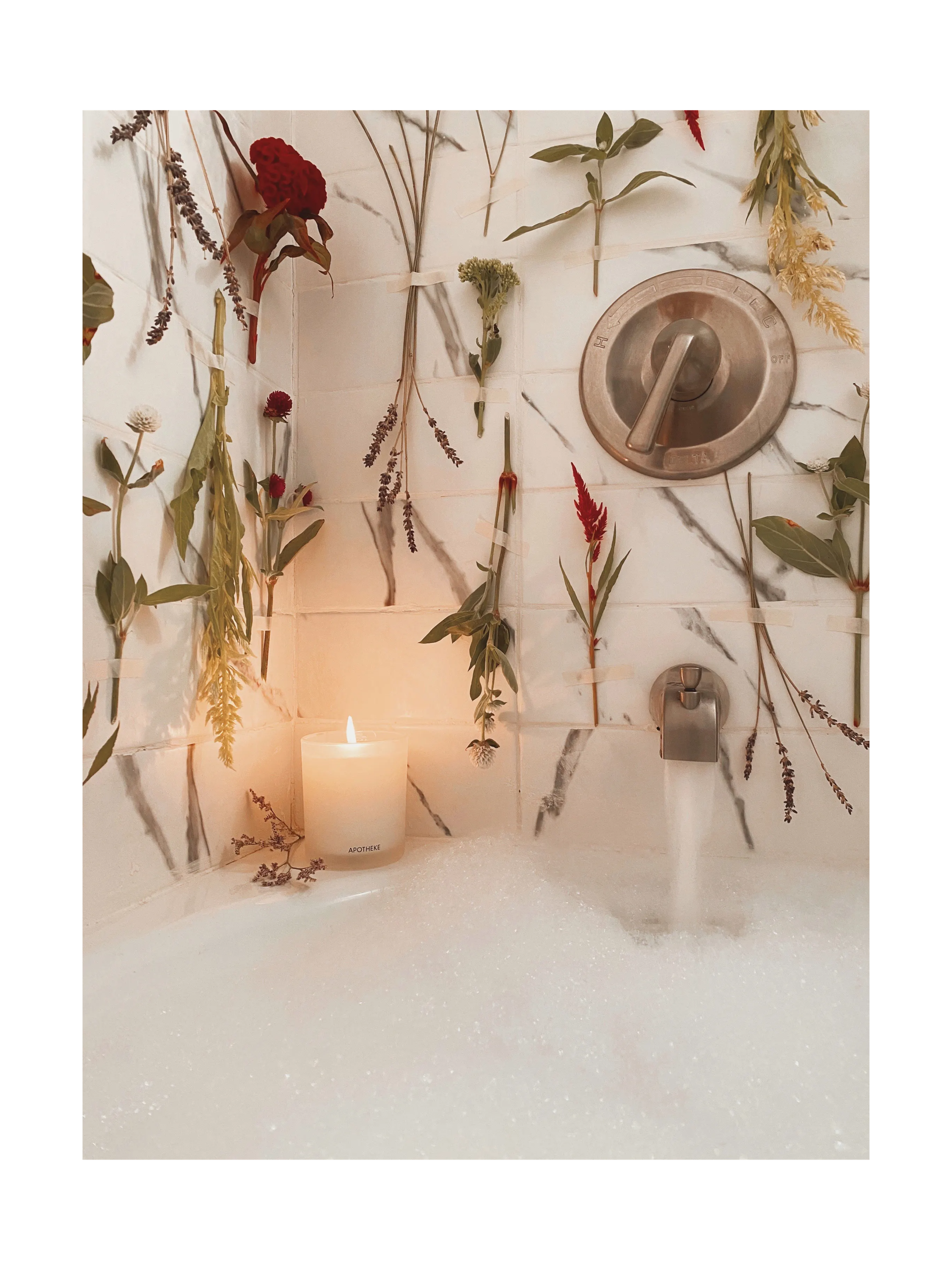 What was the last thing that you were inspired by?
"It's such a large theme but I've been so inspired by my creative community in Brooklyn! It has been SO inspiring to see people using their resources and efforts to raise money for non-profits, work on collaborations that span different mediums and industries, pivot to hosting workshops online, using their reach and art to awareness for social issues, I could go on and on. It's been truly inspiring to see the ways artists and business owners are flexible to remain creative in their work!"
Has your process evolved recently?
"At first it was hard finding the balance between the stress, the scariness of everything, and trying to feel productive. I think I've found that balance now though! I've really let myself lean into whatever I'm feeling that week, and been way easier on myself if I'm having an unfocused unproductive week. Focusing on the things that bring me joy, inspiration, and happiness in what is a really difficult time, helps me. Oh and lots of bubble baths & trashy tv nights. That is pretty much my lifestyle now!"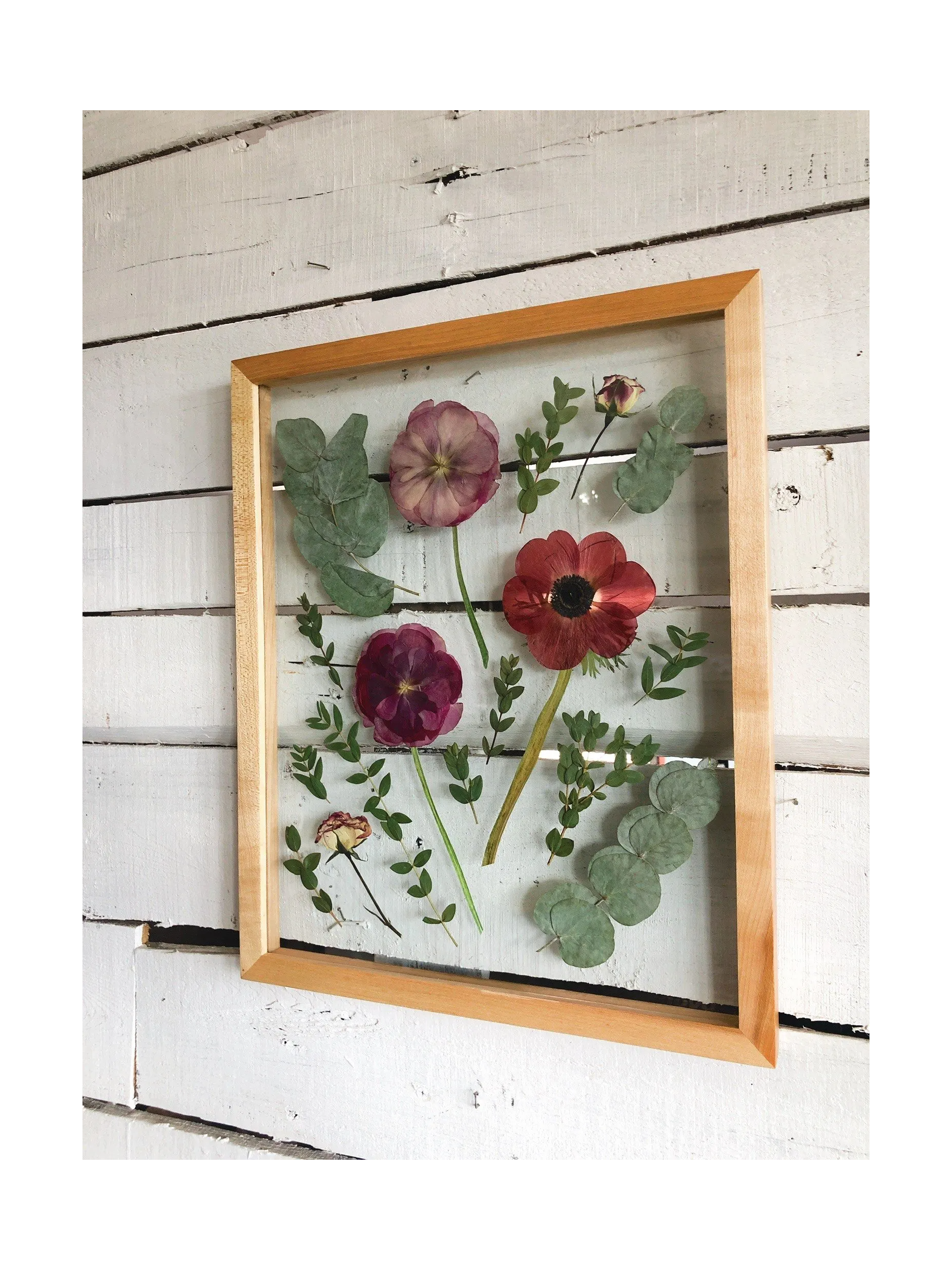 What is your favorite book?
"So many!! So far I've read 23 books in 2020. (All female identifying authors too!) My favorite book out of all of them was Homegoing by Yaa Gyasi. It's a book that stayed with me weeks after finishing it, and I think of the characters often. Highly recommended!"
Current binge worthy tv show?
"Oh man, total guilty pleasure but I've been binge watching Married at First Sight. It's incredibly entertaining! My cousin and I both watch it and chat about it all the time which makes it even more fun to watch!"
Favorite room in your home?
"My living room, kitchen, and dining room area are all connected in one room which I love! It definitely makes the apartment feel cozier! A usual night at home involves me relaxing on the couch (with my pup sleeping by my side) chatting with my husband while he's prepping dinner! We've been very into watching Jeopardy reruns so that's usually on in the background! Definitely my favorite spot to be relaxing at the end of the day!"
You mentioned you might have an Apotheke favorite?
"Hands down the Hinoki Lavender candle! It's been my current favorite candle to burn while I'm bubble bathing it up, the scent is so relaxing, and I love the glow the jar gives off! And because I love styling it with my pressed flowers and stems of lavender!"
"We love connecting with people in our community, especially when they're as active as Lacie. Her flowers have been brightening up our feed for years, and it's so wonderful to learn that she's been improving the lives of others as well.

Check her out online, buy some framed florals, and tell her we sent you!
The Story Of Our Sanitizers
Author Chrissy Fichtl / Published: Jul-16-2020