No matter what the occasion is- a family reunion, holiday party, or a small dinner party with your closest friends, you want a warm, inviting environment where everyone feels relaxed and comfortable. When it comes to curating beautiful home decor, home fragrance is a must. The two go hand in hand, and can elevate your space to a whole new level. If you're looking for ways to refresh your home decor (especially for the holidays!) look no further than home fragrance.
Candles make great table centerpieces. Make them the focal point of your space and style the rest of your home decor around one-of-a-kind vessels with bold fragrances that fill your whole room with a beautiful scent. Who wouldn't be wowed by a concrete four wick candle, or an eye-catching iridescent set on the coffee table? When it comes to choosing which candle to go for, go for the fragrance that matches what kind of vibe you're going for in your home. Sea Salt Grapefruit keeps things light, fresh, and fun while something moodier like Charcoal or Black Cypress exudes a warmer, cozier feel.
Speaking of table centerpieces- let's head on over to the dining room table. During any occasion, this is where the tastiest dishes are had, the best stories are told, and where memories are made. (Did anyone else have a dining room table set in their home they couldn't touch when they were a kid, or just me?) Make any table setting instantly feel ten times more formal by lighting a few tapered candles, or add a pop of color to your holiday centerpiece by adding a candle with fun colored wax. Since scented candles don't always pair well with food, a smart diffuser is also a great idea. Time a Pura diffuser to go off right when dinner is done to set the mood for the rest of the evening.
If you're having a large number of friends around the table, especially if there are little ones, keep your table centerpiece flame-free and opt for a reed diffuser in the living room or by the entrance instead. Simply give the reed diffuser sticks a flip at least once a week to keep your home decor feeling fresh.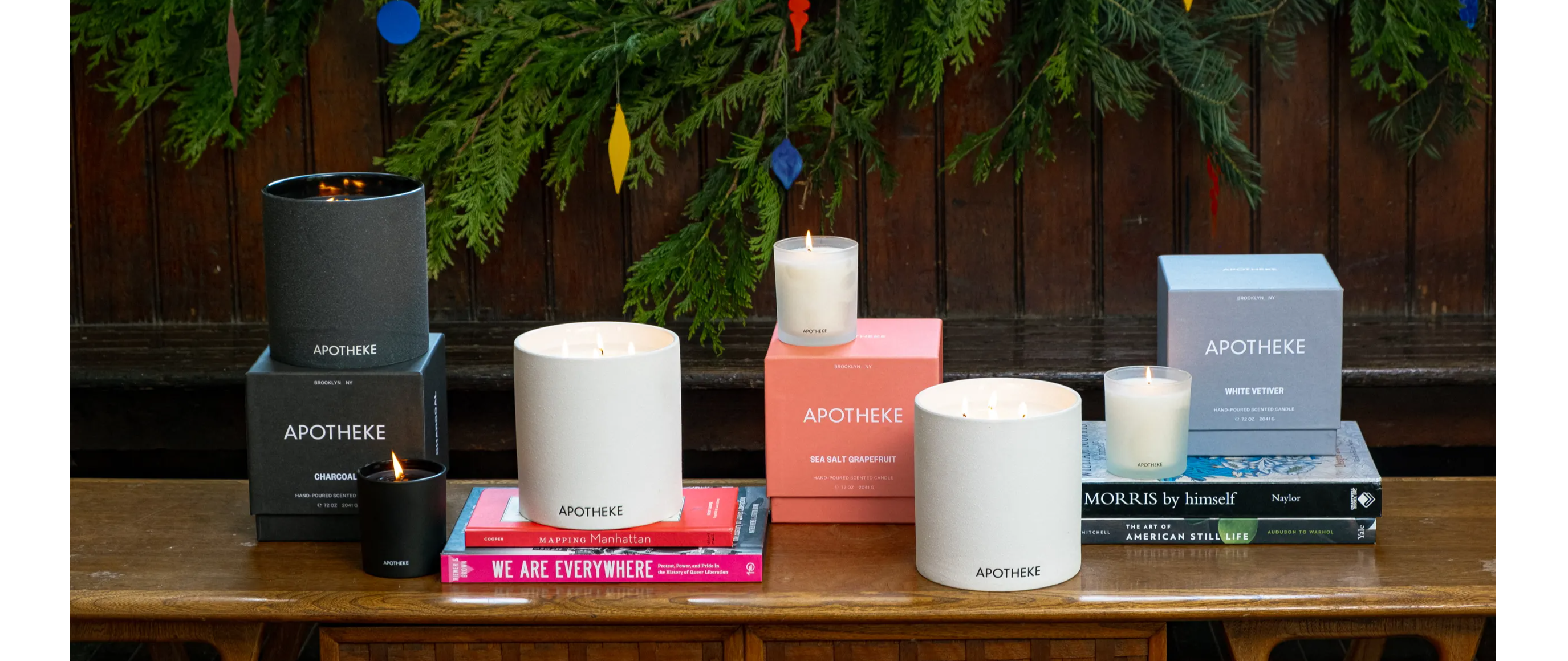 HOW TO REPURPOSE YOUR CANDLE JAR

When you finish a candle, you don't have to say goodbye! Instead of tossing that beautiful candle jar in the trash, empty vessels can easily be repurposed and reused in many ways. Minimal empty reed diffusers make happy homes for plants, three wicks vessels make for great storage and home decor, and iridescent jars make for stylish pencil holders around the home office. You'll know when it's time to repurpose your candle jar when there's only ¼ inch of wax left. Here's two of our favorite and easy ways to repurpose those stylish candle jars:
Boiling Method: Boil water and carefully pour into the finished candle jar, leaving a bit of room at the top. As you wait for the water to cool off, the wax will slowly float to the top. After around 15-20 minutes, you can easily remove the wax, drain the water, and remove the wick. Thoroughly clean with soap and water, and viola! Time to give your candle a new life.
Freezer Method: This method is a little easier, but takes more time. Place your empty candle jar in the freezer for a couple hours- overnight is best! When candle wax freezes, it shrinks, allowing it to be much easier to remove. After taking the candle jar out of the freezer, let it sit for a minute and use a spoon to scoop out the leftover wax. Take out the wick, clean with soap and water, and repurpose to your heart's content!
Top Essentials For Hosting
Author Carli Lampley /   Published: Oct-20-2021