HIGHLIGHTING OUR FAVORITE LOCAL BUSINESSES IN BROOKLYN

Author Chrissy Fichtl / Published: Apr-17-2020
TAKE A PEAK AT THIS SEASONS BEST SELLER
As a small, family run company we make an effort to seek out shops and boutiques that we can really relate to, and over the years, we've built strong and loving relationships with local businesses all over the country. We thought now would be a great time to show our appreciation for some of our favorite hometown stores that could definitely use your business in this time of need.
ANNIE'S BLUE RIBBON GENERAL STORE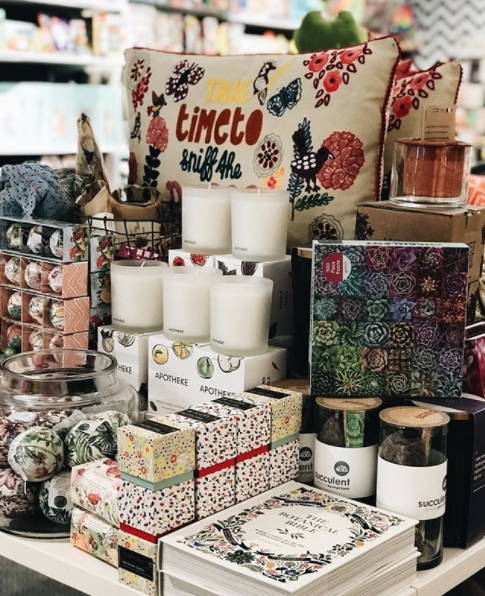 From Annie's:
Located in Brooklyn, New York, Annie's Blue Ribbon General Store is a fun yet sophisticated shop that combines the modernity of a well-lived urban lifestyle with the comfort and charm of a country general store. Our General Store specializes in all things fun and functional. We have something for everyone!

Our unique assortment of accessories, toys, home and gift items represents the best of what life has to offer, all under one colorful and cozy roof (and on the internet as well!). The ever-changing, cleverly edited merchandise is bound to inspire, whether you're searching for a special gift or browsing on a lazy Sunday. But the Blue Ribbon experience doesn't stop at the register! We seek to expand our shoppers' minds by offering not only tangible products but also suggestions for how to best utilize them, whether it be recipes, trip ideas or complementing items. In this way, our customers are not just buying a product but are buying an adventure as well."

We love Annie's for their thoughtful curation of gifts and accessories, plus their instagram is ADORABLE!

If you stop by their shop someday, tell them Chrissy sent you!
---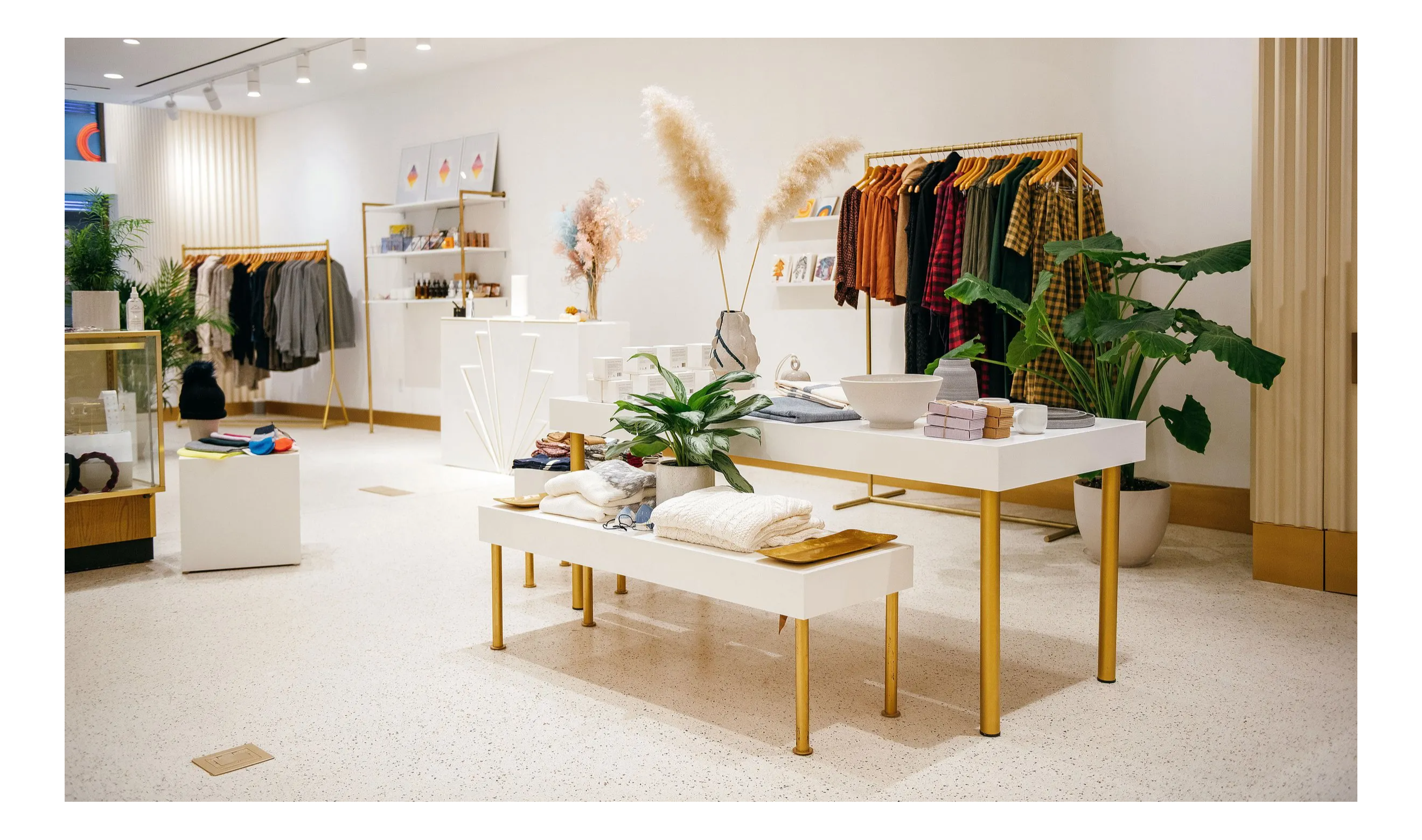 From Jill Linsey:
Jill Lindsey is a one-of-a-kind, multi-talented businesswoman extraordinaire. Her background in fashion design combined with her innate sense of how to host memorable and magical events led her to open JILL LINDSEY—her namesake department store—in her longtime nabe of Fort Greene. The store itself acts as a community hub, inviting customers and neighbors alike to chat at the wine and coffee bar, experience the wellness center, attend events, and shop for artisanal clothing and home goods. Each item, event, and brand that Jill curates is chosen carefully to reflect the positive and generous ethos of Jill herself, and can be seen in every detail of the store, from the vinyl records playing on the stereo to the peonies blooming in the window.

JILL LINDSEY, the lifestyle brand is committed to working with local artisans from Brooklyn studios, as well as from around the world. The apparel, shoes, textiles, and home goods sold in-store are all made sustainably with attention paid to supply-chains and working conditions. The workshops and events are all meant to enrich attendee's lives, and are diverse in scope, ranging from floral design and macrame workshops to 3-D printing classes and weekly toddler sing-a-longs.

We adore Jill Lindsey for their high end, sustainable fashion and the effort they put into their community events.

Check them out on insta, and grab something from their online store.
---
About The Modern Chemist:
A boutique pharmacy that specializes in personal care products, health and wellness, as well as gifts and fun stuff for the whole family. Open 7 days a week, it is a full-service pharmacy that offers easy Rx transfers, immunizations, pet medications and compounding. Individualized advice and service help customers optimize their health and wellbeing.

In addition to its flagship location in DUMBO, The Modern Chemist also has locations in Domino Park, Gowanus and Park Slope. Its sister store, TMC, can be found across the river in the LES."

The Modern Chemist is our go to place for sophisticated skin care and high end souvenirs. I can't tell you how often I've popped in on the way to party only to find the PERFECT gift.

Check out their instagram for now, and stop in any one of their locations the next time you're strolling through New York.
---
WE WANT TO SUPPORT YOUR FAVORITE BUSINESSES TOO!
Leave us a comment below if there's a shop you love that could use some help right now!
FITNESS, FASHION, AND FUN - 7 THINGS THAT WILL MAKE YOUR 2020 GREAT
Author Chrissy Fichtl / Published: Feb-06-2019