HOME FOR THE HOLIDAYS - EASY VEGAN AND GLUTEN FREE GINGERBREAD COOKIES
Author Chrissy Fichtl / Published: Dec-11-2019
TAKE A PEAK AT THIS
SEASONS BEST SELLER
If there's one course you should make inclusive, make it dessert! Vegan and gluten free options are becoming a regular site at our dinner parties and I'm here for it, but it can be so hard to replace holiday classics. A good gingerbread cookie should be crisp, chewy, and sparkling with the tang of ginger and spice that you only get around Christmas time.
This perfect vegan and gluten free recipe from Minimalist Baker ticks all the boxes and then some. Not to mention it was so easy I practically handed the whole thing over to my kids so I could just sit back and soak in that warm smell of fresh ginger caramelizing in the oven. That lasted about five seconds before Penny puffed flour all over the table and Rosie knocked down our spice rack. Oh well, maybe they'll be ready to handle it next Christmas.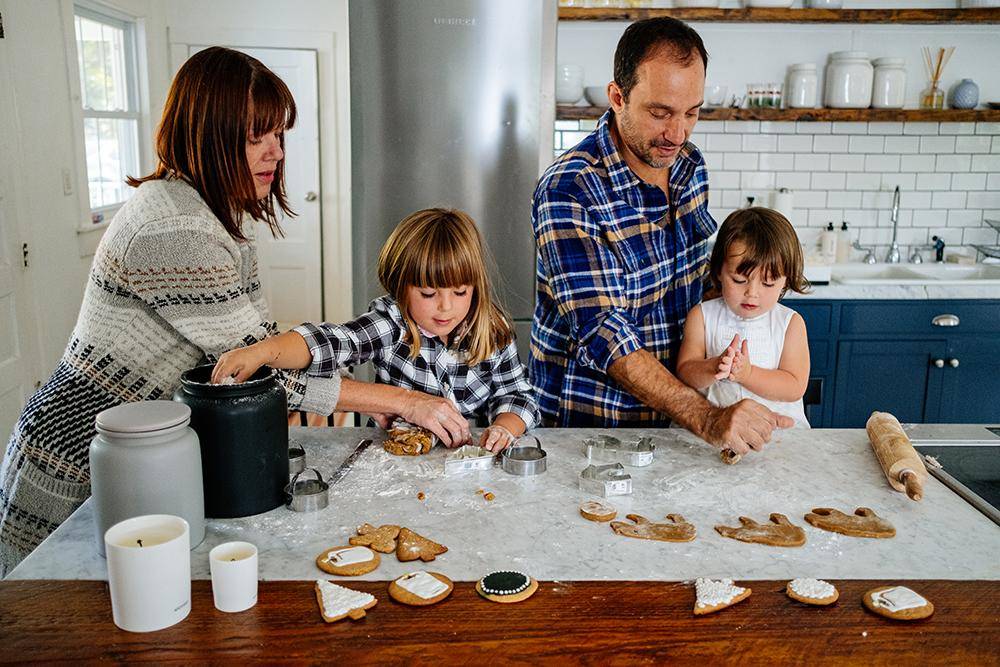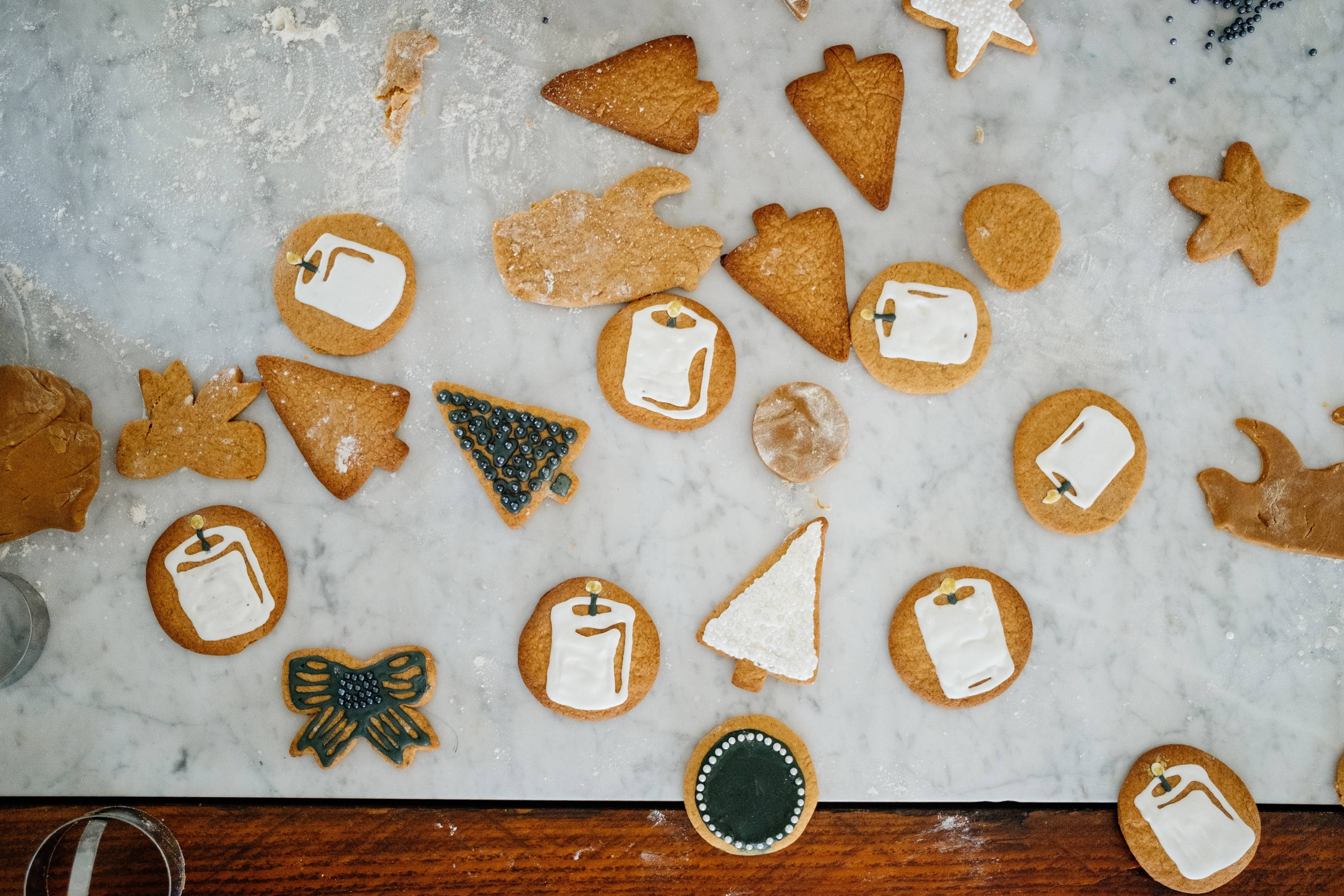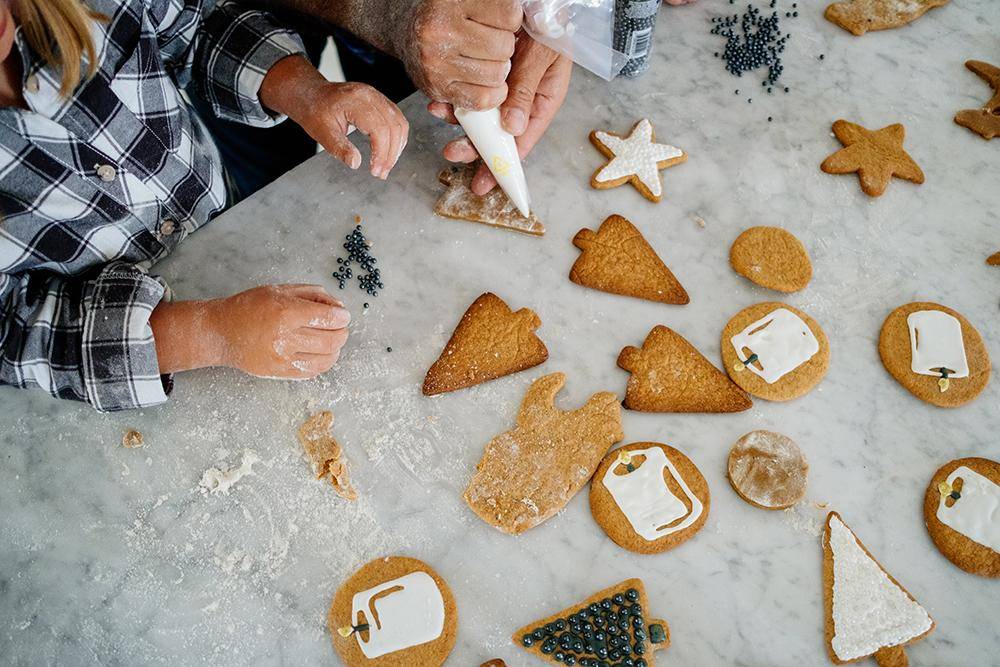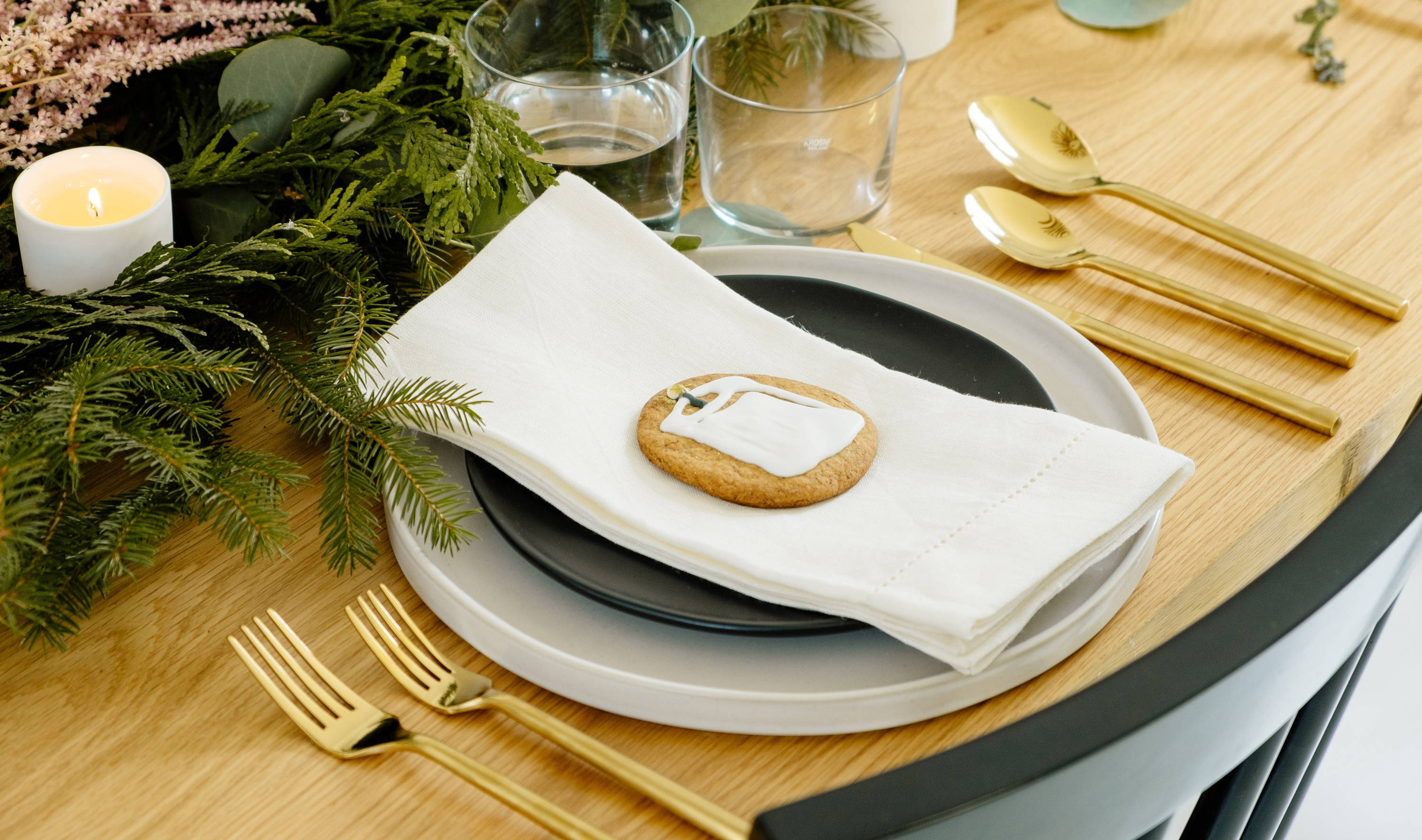 The whole thing came together in only an hour, and thank god because that smell was so tempting I almost started eating the left over dough.

Then of course we topped the cookies off with some little frosted candles.

If you're getting a gift basket from me this year, you bet these will be in it right next to our Assam Tea Candle!

Here's the recipe, courtesy of our fav food blog, Minimalist Baker.

INGREDIENTS
1 batch flax egg
1/2 cup brown sugar
1/4 cup almond butter
3 Tbsp molasses
1/4 cup vegan butter (softened)
3/4 tsp ginger
1/2 tsp cinnamon
1/4 tsp nutmeg (optional)
1/4 tsp salt
1/2 tsp baking soda
1 1/4 - 1 3/4 cups gluten-free baking / pancake mix

INSTRUCTIONS
In a large mixing bowl, prepare flax egg by mixing flax and water and letting rest for 5 minutes.

Add softened butter, molasses, almond butter, brown sugar, salt, spices, baking soda and beat on low with a mixer, or vigorously whisk.

Add gluten free baking mix to the wet ingredients and stir with a wooden spoon. Stir until well combined. Your dough should hold its shape when pressed, but not feel dry. I found that 1.5 cups (amount as original recipe is written // adjust if altering batch size) was about the perfect amount, but this will depend on your blend.

Cover and chill dough for at least one hour (preferably overnight).

Once chilled, preheat oven to 350 degrees (176 C). Carefully roll out dough to a little thicker than 1/8 inch between two sheets of plastic wrap or parchment/wax paper, generously sprinkling the bottom layer and the top of the dough with white or brown rice flour before rolling. You don't want it too thin or they'll be too crisp.

Remove top sheet and, working quickly, dip your cookie cutters in rice flour and cut out shapes. Next, lift the plastic wrap
(with all of the dough) and place it on a baking sheet or large plate and freeze for 5 minutes to let them firm up. This will make them easier to transfer to your baking sheet for baking.

Next, use a lightly floured spatula to carefully transfer the cookies to a baking sheet, working quickly. Leave 2 inches for spreading.

Bake for 8-10 minutes or until they appear only slightly browned on the edges. They'll continue firming up as they sit on the pan. Let rest on the pan for 2-3 minutes, then transfer to a cooling rack.

Once cooled, decorate with frosting or sprinkle with powdered sugar. I think a perfect, simple frosting option is piping on a mix of 2 cups icing sugar, 1 Tbsp melted butter, and 1-2 Tbsp almond milk (amounts as original recipe is written // adjust if altering batch size). Just make sure it's on the thicker side so it doesn't run.

Store covered at room temperature for several days. Freeze for longer term storage. The batch should make between 25-35 cookies, depending on the size of your cookie cutter / or if you decide not to cut them and roll them into balls.

HAPPY BAKING, AND HAPPY HOLIDAYS!
Author Chrissy Fichtl / Published: Jun-24-2019