Author Amanda Demelo / Published: Jan-28-2021
TAKE A PEAK AT THIS SEASONS BEST SELLER
Ten years ago, Jessica Camerata took the leap and did what we all attempted to- she started a blog and never looked back. Now a decade later, she is not only blogging better than ever, but has funded and runs The Blog Societies that empowers and provides resources so anyone take that same leap and make their dreams a reality.

We were so excited to catch up with her!

Tell us a little about yourself!
I'm a style blogger and have been writing my blog, An Indigo Day for 10 years. I live in Atlanta with my dog Pork. I'm originally from New York but moved to Montreal when I was 3, and then to Portland Oregon when I was 10. In the middle of high school I moved to Atlanta and have been here ever since.

By day I'm a style blogger, and by night I love to cook, watch re-runs of The Office and dive into podcasts and books when I can.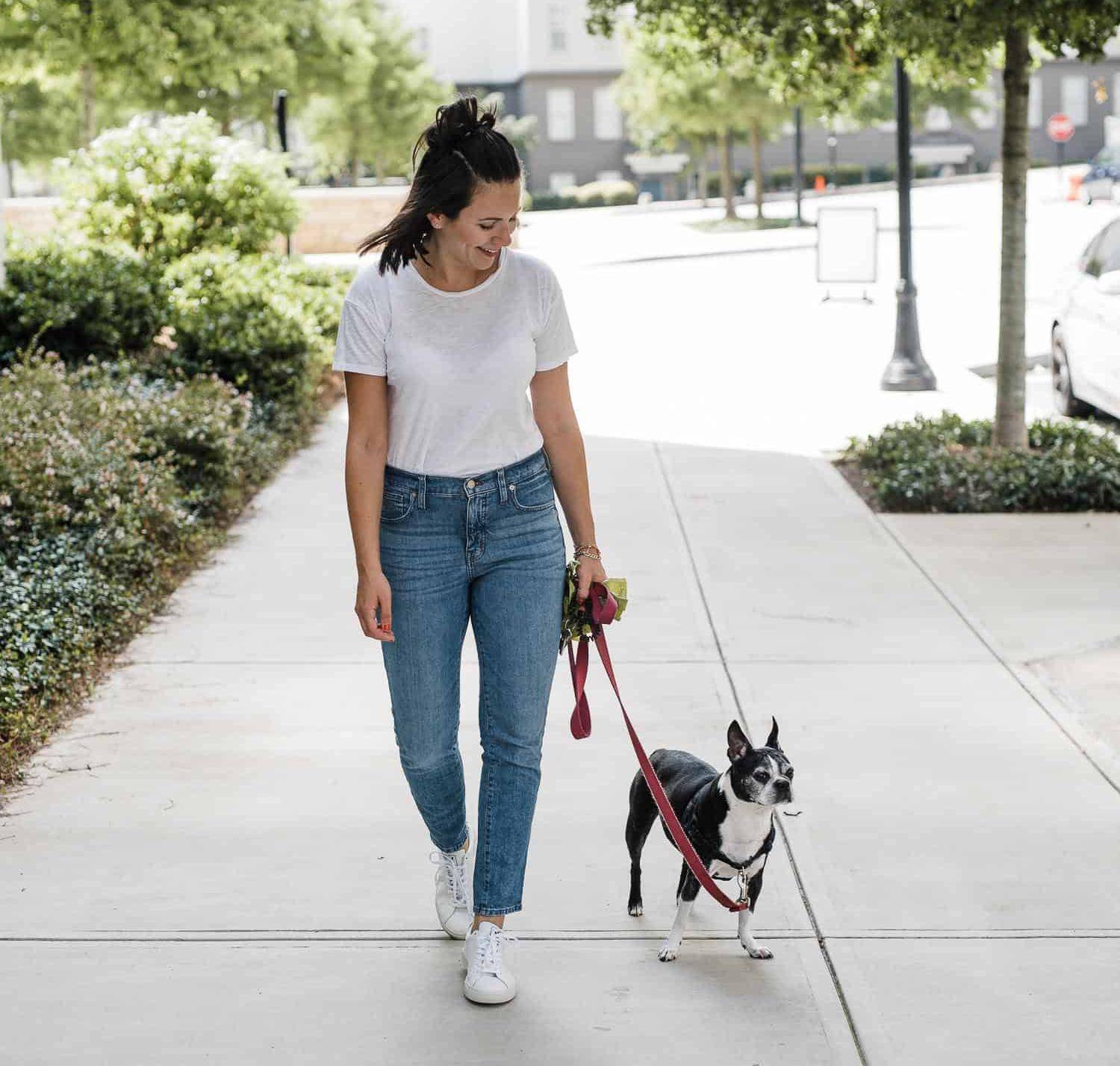 I live in Atlanta with my dog, Pork!
What pushed you to start blogging?
An Indigo Day originally started when I wanted to pursue a new career in writing and fashion. A previous job in a very conservative corporate America atmosphere had me itching for something that I was passionate about. Eventually, a little nudge and push from friends and family and my blog was launched. In 2011, An Indigo Day was originally called, My Style Vita. After 9 years of My Style Vita, it was time for a change. I did a full rebrand in the fall of 2020 as I wanted to create a blog that matched my goal of providing practical tips for a more put together life. Tips that you can easily tackle to make each day an indigo day.
What was the last thing that you were inspired by?
Over the holidays I noticed an uptick in friends getting creative on Reels for Instagram. As a content creator, I'm always trying to stay in the loop of what's new, hot and next. But to be honest, sometimes feel like I'm old school and think I don't need to branch out. But seeing all the fun 15 and 30 seconds snippets of video got me inspired to give them a try. I'm on a mission to create some more for my Instagram and hope to share some fun tips, recipes and more.
How would you describe your personal style?
Laid back with a little bit of structure. I'm a big fan of jeans and a tee but like to finish it off with either a structured leather moto jacket or boyfriend blazer. I love that it can also be dressed up or down with heels, booties or even sneakers.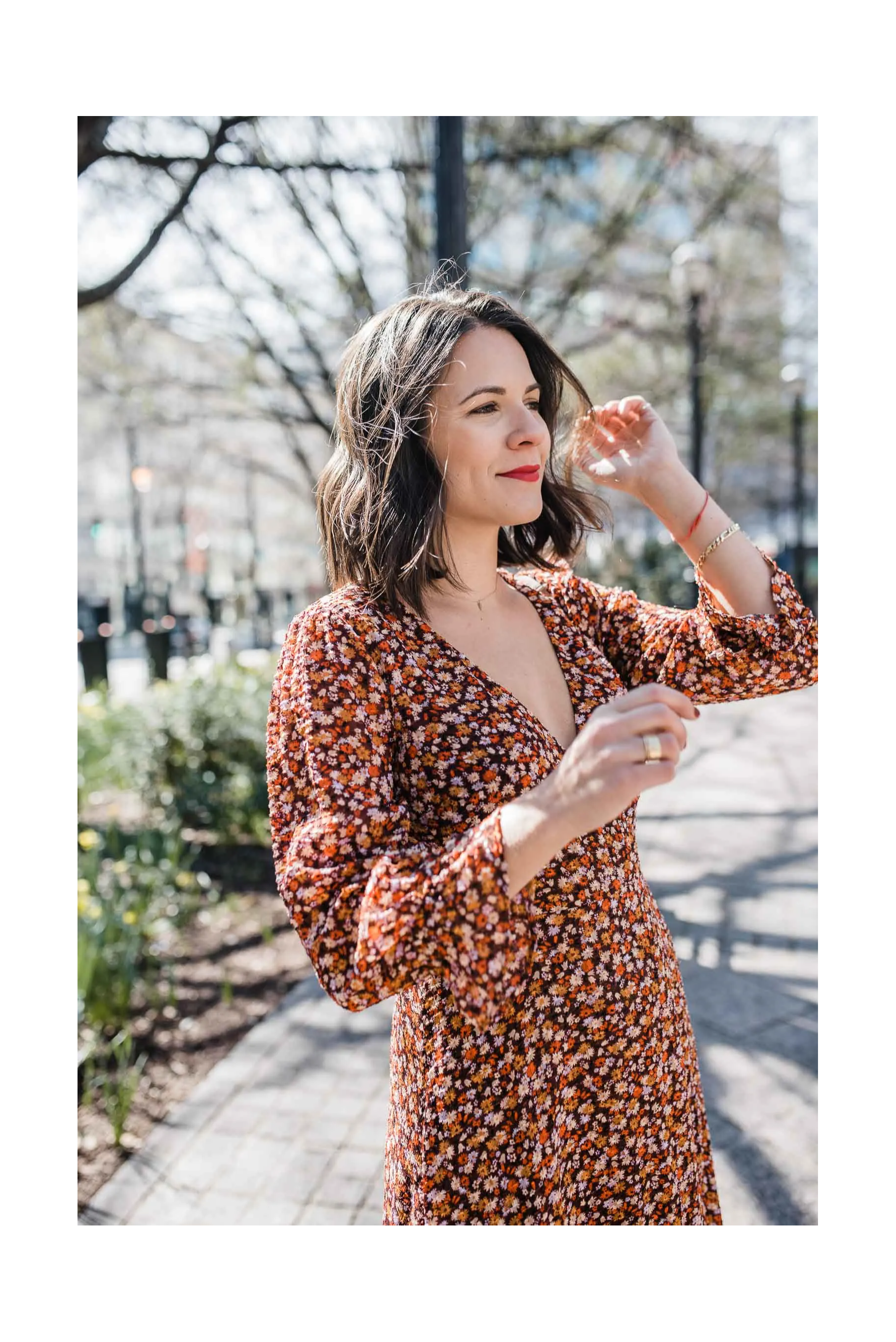 What is the first step in building a capsule wardrobe?
The first step is to understand what pieces in your closet you really enjoy wearing the most. Which ones make you feel your best no matter what. Then fine tune that look and create a capsule around that. A successful capsule wardrobe is one you'll want to wear day in and day out.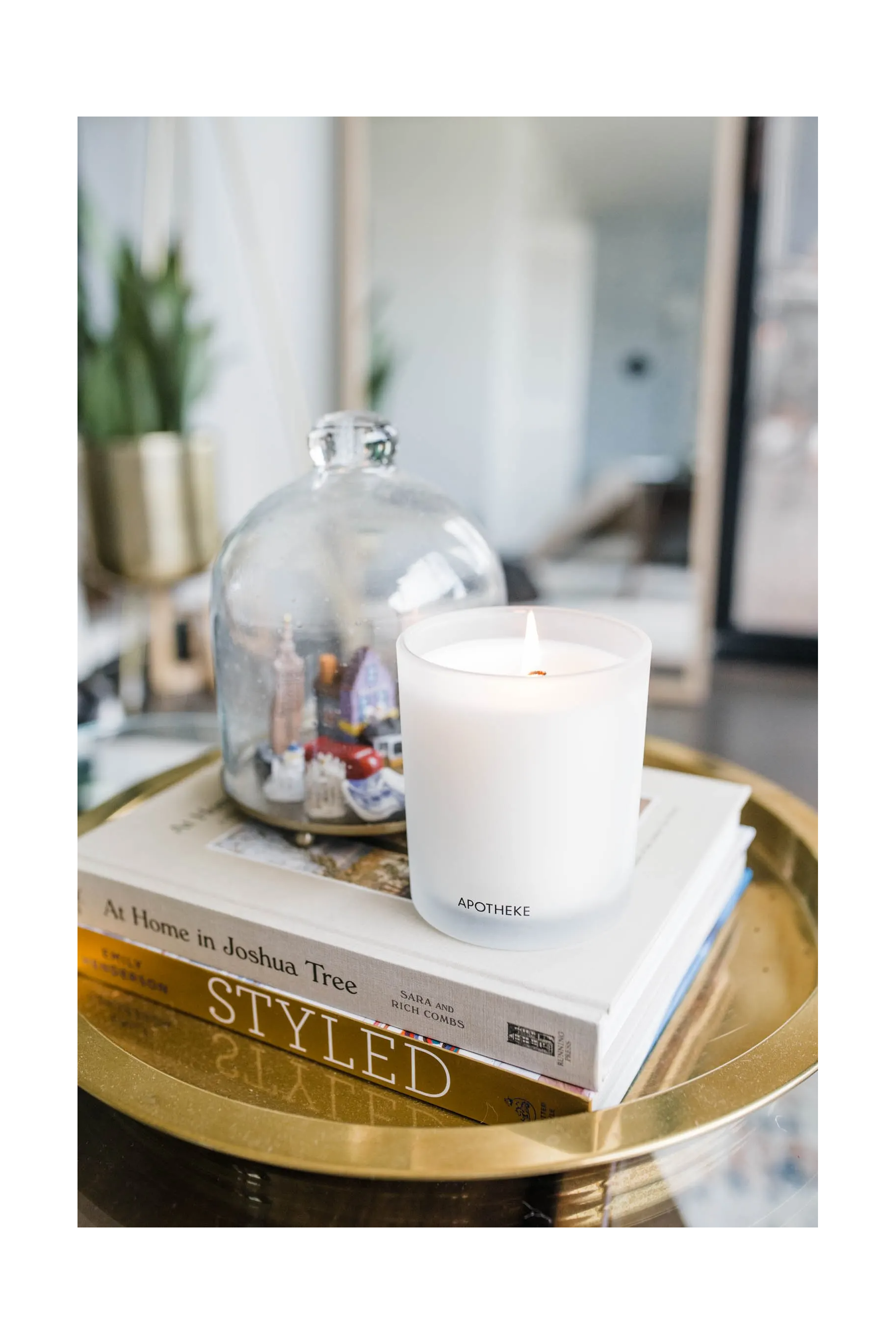 Current favorite APOTHEKE product?
I love a good candle and the grapefruit and sea salt one smells so good. I love a citrus scent!
What is the best advice you have ever received?
Done is better than perfect. Which is a hard thing for me to do sometimes as I really want everything to be off the charts amazing. But I've learned that it's best to just put things out there and tweak them as needed.