BLACK HISTORY MONTH:
TIFFINEY DAVIS FROM RED HOOK ART PROJECT

Author Amanda Demelo / Published: Feb-11-2021
TAKE A PEAK AT THIS SEASONS BEST SELLER
This Black History Month, APOTHEKE is teaming up with two organizations that inspire us in our neighborhood and donating 10% of all proceeds. Our neighborhood of Red Hook, BK is where all of our products are made and an inspiration in everything we do. We will always be made with love, right here in Red Hook. One of the organizations we will be giving to this month is Red Hook Art Project.

Founded in 2009, Red Hook Art Project (RHAP) is a non-profit organization that provides free visual art, music, academic and stress management instruction to children and youth who live in and around Red Hook, Brooklyn. 90% of the students come from low income families and are eligible for the reduced-price free breakfast and lunch. 95% are living in low income housing developments in and near to the Red Hook community.

We were able to chat with our neighbor and director of RHAP, Tiffany, about what keeps her background and what inspires her everyday.
Tell us a little about what prompted you to start Red Hook Art Project?
Well actually, I didn't start RHAP. I want to give credit where credit is due. It was started by this woman who volunteered at the school my son went to. She was the first person to notice my son as an artist. From then, she started giving him personal classes and I realized my son had a real talent. She would give him classes at her own house and then soon she started coming to our house to give him classes, and him and his friends loved the arts. So he started bringing his friends over for the classes, too. I was like the parent coordinator, letting their parents know that the kids were safe. So one day we decided to do something bigger- this woman saw the potential in the kids that no one else did and we wanted to get them through high school. The only problem is their elementary schools didn't have art programs so how could we get portfolios? We wanted them to go to the tech arts schools and be able to have a chance so we started helping them build their portfolios. You know the arts is the first thing to get cut for schools and that's what happened to us. But my son is now a social media influencer and artist because of this, and I want to share that story with other kids. I want to show kids and parents that art is not just a hobby, but it's a way to engage with the world and a way to have a voice. A lot of these kids, they don't feel like they have a voice or are allowed to have a voice, but through art they have a way to say something. It's all about inspiring others to create and then have that art actually help them get through life.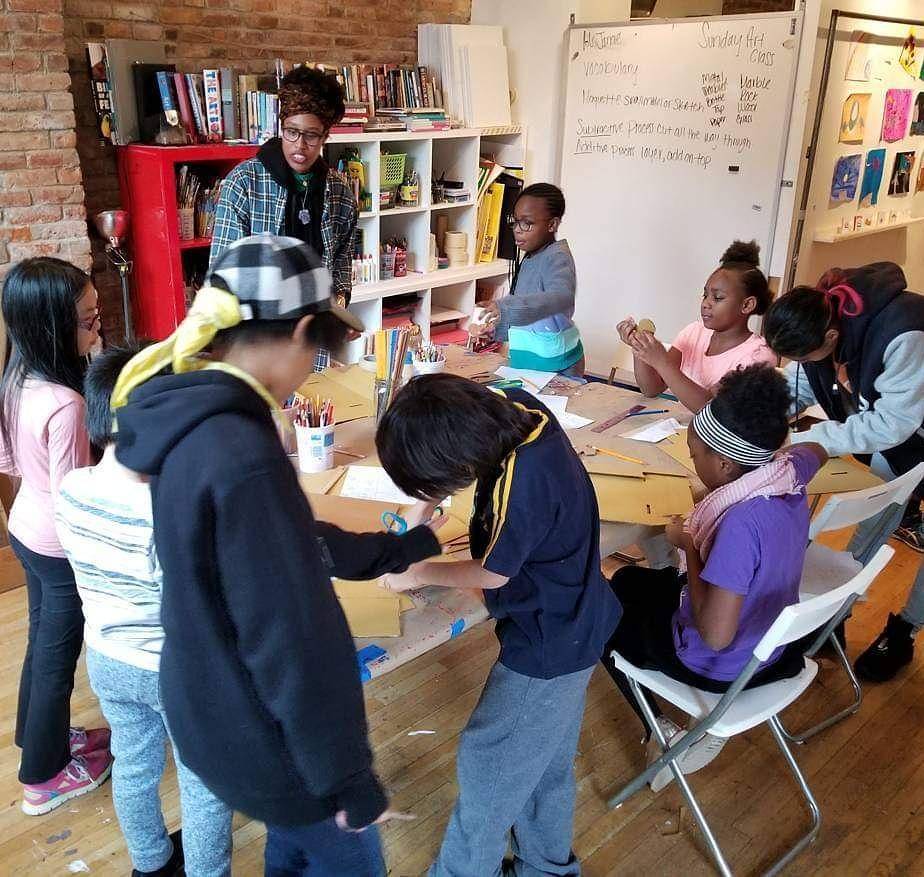 What part of leading do you find the most challenging?
It's tough leading when you're black. A lot of people ask a lot of questions. Usually, how can I sustain this? Are you sustainable? Who's on your board? It's really challenging to find the amount of resources we need, too. We depend a lot on people who understand that art is a need because government funding is very hard to find. For us, we like to build long, healthy, and lasting relationships from age 7-19. Our students always come back year after year. The goal is to inspire them to give back one day to their same community for other students.The pandemic has also brought a lot of challenges. Before we were teaching art, and now we're making sure we can fundraise for our community to just have food and PPE. Our priorities changed a little, but we're still here for our community. We currently had to make the tough decision to close down our space, actually. Our space just was very small and we weren't able to be respectful of social distancing. Now we're hoping to find a larger space in our community to continue doing what we have been doing and to grow as a help for the community.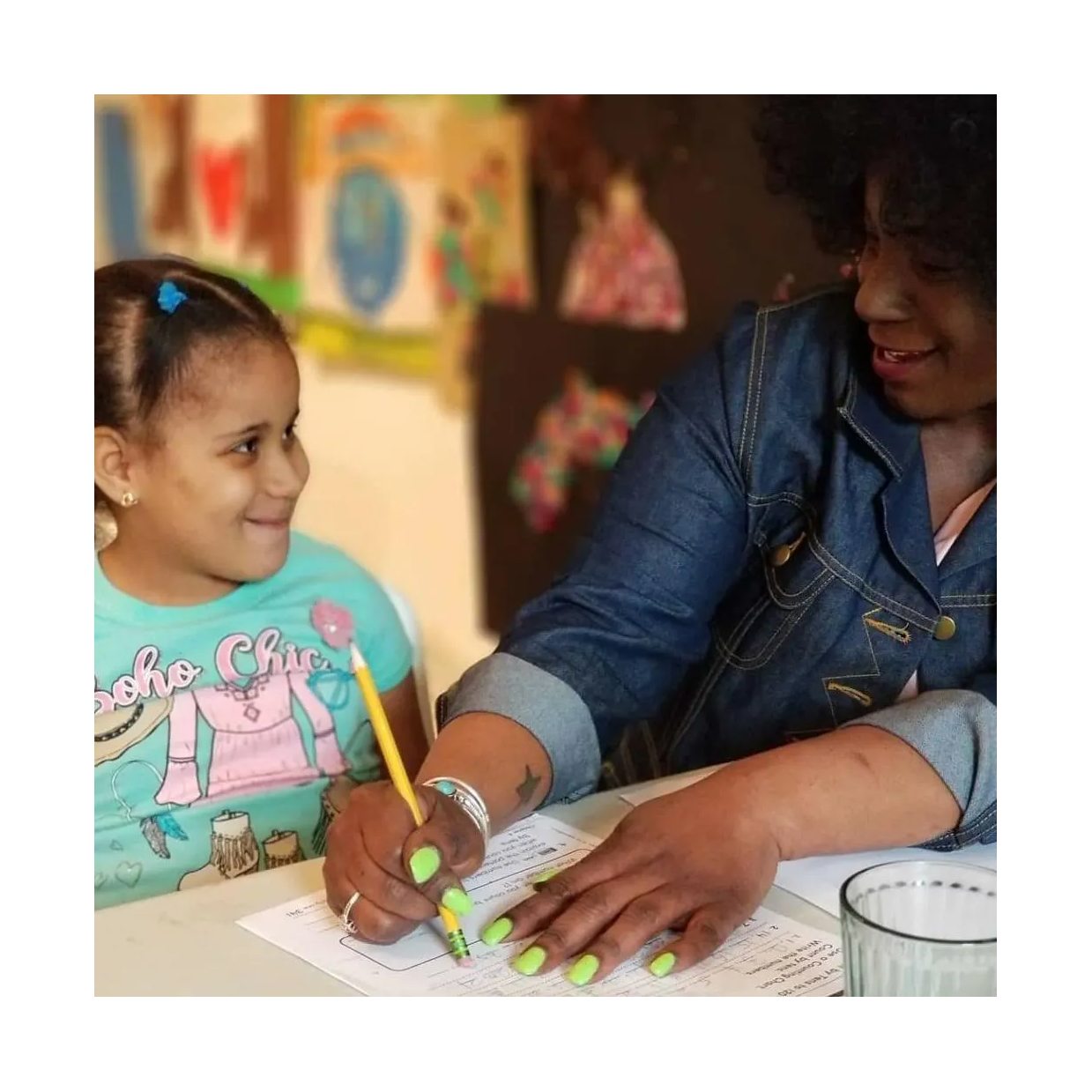 Best piece of advice you have ever received?
There is a young girl that comes to our classes, she's actually the daughter of Chrissy (founder and owner of APOTHEKE). Maybe a year ago, actually I think it was 2019- we had a mentorship type of program where we brought in older women to inspire our younger students. This young girl, Penny was there. We were talking about our dreams and I told them that I really wanted a new and bigger community center and Penny just said, "Walk by where you want it." That was just powerful to me. "Walk by where you want it." It made me feel like, Ok. I can do this. I have to just claim it. So now we're are looking to expand. We only have 3 employees so our next step is to do a volunteer model. We're in the process of trying to find strategy to see what that looks like and what we would need for that and the funding required. It's my biggest hope that in opening this up, we can get members of the community to volunteer and it'll be people that look like our kids.
Describe a snapshot of a joyful moment in your life.
I'm just so proud of the many students who were able to put their portfolios together and make it through high school. That's what keeps me going. I'm inspired by them and it helps me stay inspired. Through all of my students I see myself because I never had that and all I want is for them to have a voice.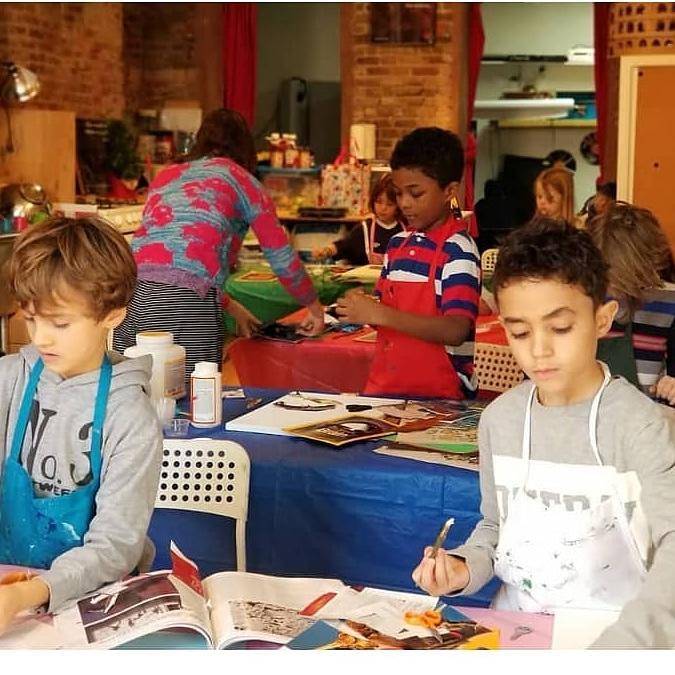 What is your favorite word and your least favorite word?
Hm, I don't know if these are just one words, but I love the saying, "I am my ancestors wildest dream." And I hate the saying "black and brown people are at risk." That one's just a stigma and we don't need that. Our kids don't need that.
If heaven exists, what would you like to hear God say when you arrive at the pearly gates?
I see you. Continue to do what you're doing. I see you.
---
BEULAH ON STARTING YOUR OWN BUSINESS

Author Amanda Demelo / Published: Feb-11-2021