BLACK HISTORY MONTH:
RAY ALL FROM RED HOOK RISE

Author Amanda Demelo / Published: Feb-11-2021
TAKE A PEAK AT THIS SEASONS BEST SELLER
This Black History Month, APOTHEKE is teaming up with two organizations that inspire us in our neighborhood and donating 10% of all proceeds. Our neighborhood of Red Hook, BK is where all of our products are made and an inspiration in everything we do. We will always be made with love, right here in Red Hook. One of the organizations we will be giving to this month is Red Hook Rise.

Red Hook Rise was founded by two brothers, Earl and Raymond Hall, in 1994. Growing up in Red Hook over the past twenty years, the brothers personally experienced the community's lack of opportunities and supportive programs for young people.

Unfortunately, these challenges and obstacles still exist today. Red Hook Rise was born out of the desire to provide an outlet for kids- sports, educational and physical fitness programs that could empower and educate youth. These programs help young people recognize their abilities and talents while igniting their self-esteem. This leads them to succeed academically in school and socially outside of school, and even guides them to pursuing a higher education, get better jobs, and ultimately change the community from the inside out.

We recently talked to our neighbor, Ray, about his view of our community and some of his favorite moments of the last 20 years.
How long have you lived in Red Hook?
Me and my two brothers and mom have personally lived here since 1978. But it goes back longer than that through my grandma. I've been coming to Red Hook to visit her since I was a toddler.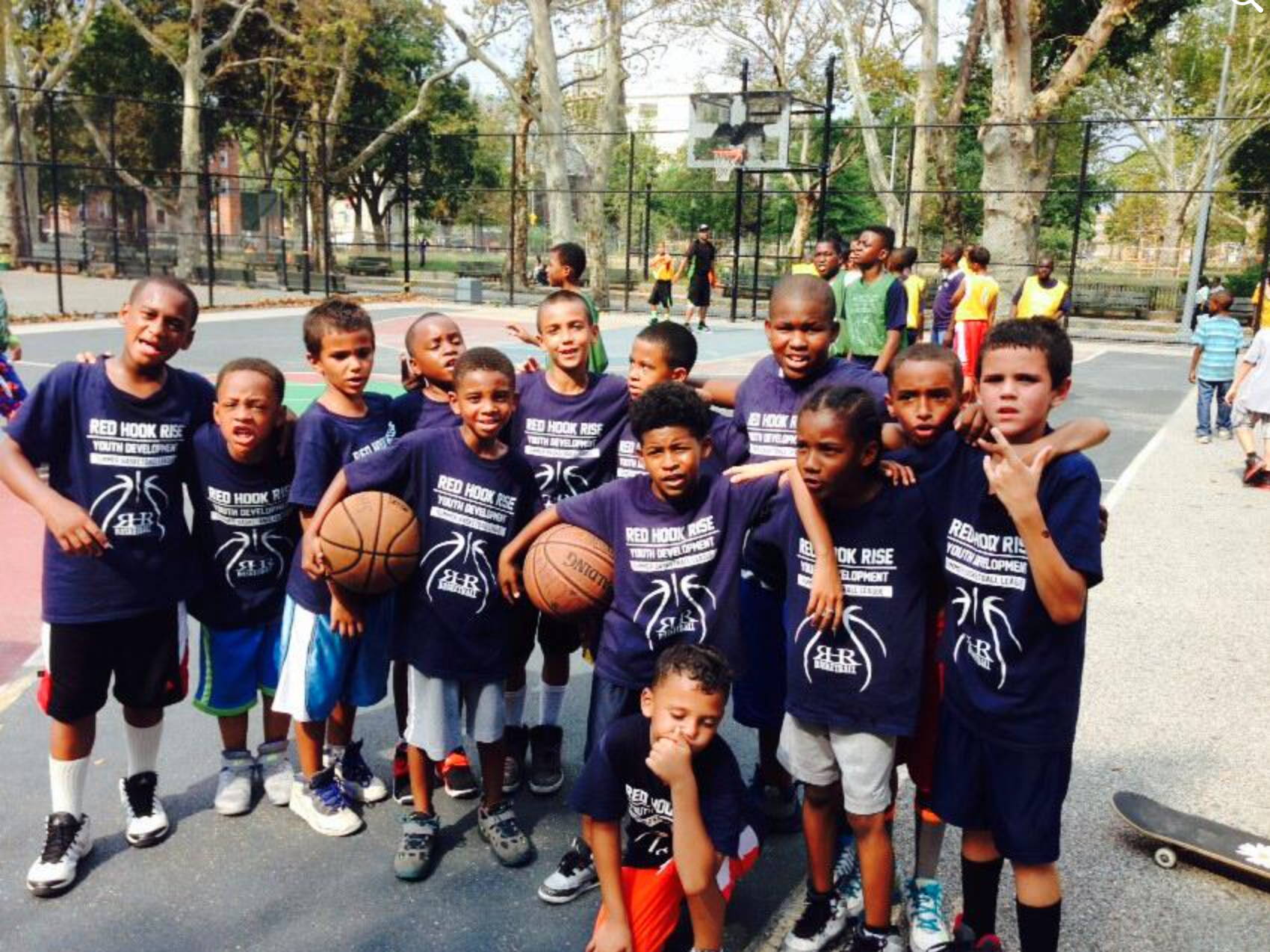 How has it changed over the time you have been here? The good? The bad?
Red hook has changed tremendously. I would say every 10 years or so it goes through a big change. At first it was the drug epidemic. And this was what prompted us to do something. There were a lot of single parents and moms raising kids by themselves and our outlet (through RHR) was heaven sent to them. Before us nothing had the consistency we did. Rain or snow, we were there for the kids. We really helped to make a change in that time. The next wave was poverty and no jobs. So we stood in the gap again just to create jobs and economic opportunities. Red Hook is an area that politicians don't get any votes from, so they never do anything to improve it. It's things like that that set us back. So a lot of people resorted to selling drugs, just to make a living. The community is divided a lot. People don't want gentrification or businesses coming in, but it's these businesses that give them jobs. They might not be the best jobs in the world, but they are jobs where we didn't have them before. Recently, I would say crime has been down. There's been a lot of new people moving into Red Hook and new businesses starting to open up and that's allowed taxes to go down for the community and so many new opportunities. I actually lost a brother to gun violence in 1989 - it didn't have anything to do with drugs or anything. To this day, we still don't know why he died. But that situation could've changed us, could've turned me and Earl into bad people, but it didn't. What I always say is you don't get to know people without first being in their shoes. When we were kids, we would wake up to rats and cockroaches crawling on our things and we went hungry just to make sure our younger brother was eating. You know that was what we had, but it's because of that that we never judge anyone for what they have to do to get by. When we started in 1994, it was just a way to give back. None of our funding to this day is from the city or the government. It all comes from local businesses. It's all people who have a passion and heart for the community. Creating jobs and economic development is what we need right now. We need someone who will actually make a difference. Red Hook used to be a lot worse… Right now i think its in a good place. People like you guys, really care about the community.
Tell us a little about what how you started?
We were already doing pick up games here and there, so we just thought let's make this a big thing. We were the first the non profit in the community, to come from the community. Other non profits would come by and do good things, but then they would leave. That never happened for us. It never stopped, because we lived with these kids. We would see them on the way home and on the weekends. They were a part of our lives. This was a calling for me. I had a moment where I felt God say to me and my brother, if anyone can do this, it's you. We had no other agenda, we just did it because we knew there was a need for it. Nothing else. We had grown up with all of these kids parents so it was an easy transition. They all call us Big and Ghost - so the parents will say, "Oh, you're going to Big and Ghost's program. That's it." When you're a part of a neighborhood, you become a father, brother, cousin to the neighborhood. The kids look up to us. They usually won't do something wrong in front of me, but when they do something wrong and I'm not there, they still think "Man- Big is going to be so mad at me." I've already told them, I would never be mad at you. But then I say, you made this decision though and you're the only one who can do something to change it.
Best piece of advice you have ever received ?
My mom passed away last year. A lot of people will ask me, Big, you're always helping others, but who do you go to when you're down? That was my mom for me. But recently an older women who knew her told me that my mom will want me and my brother to fight for this community and keep doing what we're doing. Man, that was what pushed me to keep going. I don't know if it was advice, but like it made me realize that we're going to get passed covid. We're going to keep the faith. Times are hard right now, but it reminds me how it was during Hurricane Sandy. These kids didn't have electricity or power or food and I had like 25 kids hanging out in my house because they had nowhere to go. It was hard for them. Kids don't understand what's happening during times like this. We had hooked up playstations on the piers for them just so they had something to do. It's our job to keep the kids positive. And we aint going nowhere, we're going to fight for our right to be here.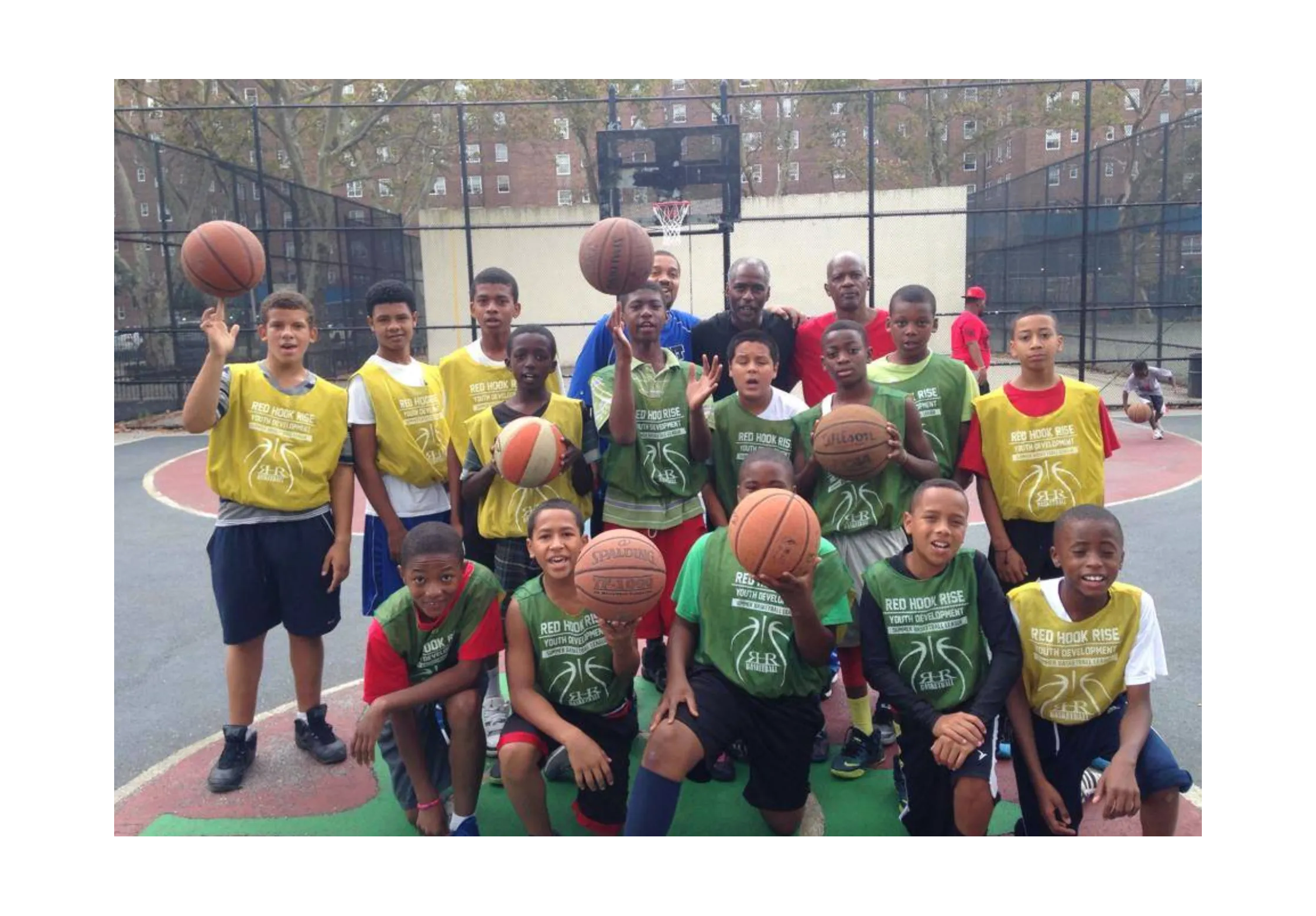 Describe a snapshot of a joyful moment in your life.
Oh, that has got to be our first day when we got the letter that we were a non profit. We were some guys from the hood running a non profit! We're succeeding. That's my biggest accomplishment ever. And still to have it running to this day.. that's something I'm really proud about.
If Heaven exists, what would you like to hear God say when you arrive at the pearly gates?
I just want him to open up the gates and say thank you. I know they're going to have a party up there for me. I have always believed that God has a good plan for me. And we're going to have a party. We lose a lot of kids young here and I always go to their graves and I tell them I'll see them again. We'll play basketball in heaven is what I always say.